Gold Bee CBD Vape Pen
Gold Bee premium CBD vape pens are great for people
looking for a simple way to get started using CBD. 
Inhalation of CBD offers the fastest onset of effects, and vaporization is smoother on the lungs than traditional smoking.
The effects of these pens come within minutes after inhalation — making it easier to get the dose right for your body individually. Start with a few puffs, wait a few minutes, and add some more if need be.
These vape pens come in __ flavors — ___, ___ and ___. The potency of CBD per pen is around ___ — which makes them one of the strongest vape pens on the market.
What Are CBD Vape Pens?
CBD vape pens have three main components — a reservoir filled with CBD-rich hemp extract and flavored e-liquid, a battery, and heating element, and a mouthpiece.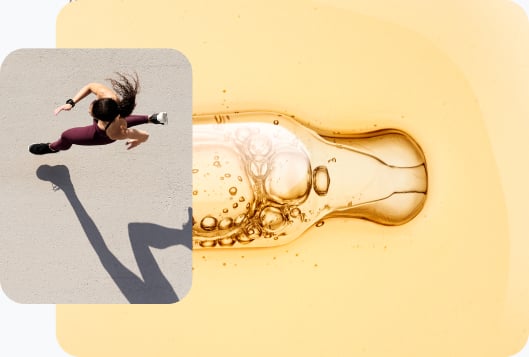 All you have to do is inhale from the mouthpiece on the end and the battery will automatically kick on and vaporize the contents of the reservoir. They offer a simple and effective way to get a dose of CBD into the bloodstream quickly and efficiently through the lungs. 
Our vape pens are disposable, which means there's no hassle involved. Simply haul from the pen until the battery dies and the reservoir is empty, then discard. No need to worry about charging the device or refilling it. 
What Are the Benefits of Vape Pens?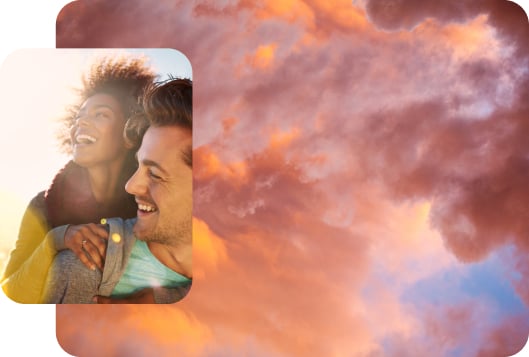 CBD vape pens offer the highest level of convenience, and fastest onset of effects compared to any other method. You can fit them in your pocket, purse, or desk and pull it out for a quick dose whenever you need it.
For people that need their dose of CBD to hit quickly, nothing can beat a vape pen.
Vape e-liquid evaporates as a vapor (no combustion involved), which means you're not going to harm your lungs from the nasty chemical byproducts involved with smoking — yet you can still take advantage of the fast-absorption brought on by inhalation. 
The last benefit of CBD vape pens is that they're simply a fun way to use CBD products. Who doesn't like blowing thick white clouds of cool, flavorful vapor every now and then?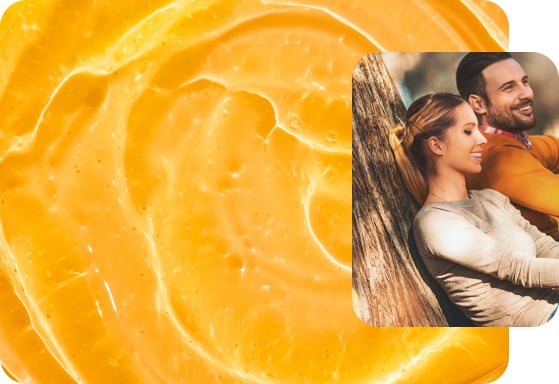 Why Choose Gold Bee CBD Vape Pens?
At Gold Bee, we offer a wide selection of broad-spectrum CBD vape pens and E-liquids in different strengths and flavors. Whether you're looking for the best value for the price — which is the driving factor for most consumers — or you simply want a high-quality vape pen without breaking the bank, you'll find Gold Bee vape pens tick all the boxes. 
All our CBD products including these vape pens are developed in-house under strict quality control procedures. We monitor the entire process from the cultivation of the raw hemp material to the packing of our CBD-rich E-liquid into the vape pen reservoir. Everything that leaves our facility is tested for quality assurance.
We have nothing to hide, so for ultimate transparency, we send samples of every batch that leaves our facility to an independent third-party lab for further testing.
How Will These CBD Vape Pens Make Me Feel?
CBD has many well-documented benefits due to its interaction
with the human endocannabinoid system (ECS).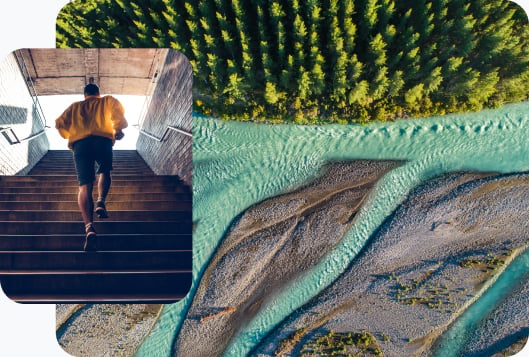 People take CBD products for many reasons, but the supplement is best known for its relaxing properties. Many of our customers also claim CBD vape pens help them stay focused and calm throughout the day.
CBD is a versatile and natural tool for people looking to live a healthy, more natural lifestyle.
Long story short, the Gold Bee CBD vape pens can make you feel:
Calm

Physically relaxed

Better rested
Relieved from anxiety

Happy

Stress-free
Gold Bee CBD Vape Pen FAQs
Can I Use Gold Bee CBD Vape Pens for Pain?
Although we have a lot of customers giving us a lot of positive feedback for supporting their chronic pain — our products are not designed to diagnose, treat, or cure any medical condition. 
Do CBD Vape Pens Help with Anxiety?
CBD vape pens are very calming and promote a sense of peace and well-being. We like to use these pens at the end of a long day to relax, or at night when the mind seems to be racing with thoughts despite it being time for bed.
With that said, these CBD vape pens are not designed to treat any disease or condition — including anxiety. If you suffer from severe anxiety symptoms it's wise to speak with your doctor before using CBD.
What's the Difference Between CBD Vape Pens & CBD Oil?
Although some people use the terms 'CBD oil' and 'CBD vape oil' interchangeably, these are two completely different products. 
CBD oil is designed for sublingual (under the tongue) or oral use (in the mouth). Its consistency is too viscous to pass through a vape pen and would clog your device if you tried to vaporize it. These oils are made by dissolving a CBD-rich extract with a carrier oil like MCT oil or coconut oil.  
Vape oil, on the other hand, is made from vegetable glycerine and propylene glycol — two compounds that are more similar to sugar than to oil. They're designed to be heated in a vaporizer — which converts them to a thick white vapor which can then be inhaled via the lungs.
What's Better: a Disposable CBD Vape Pen or Refillable Cartridges?
If you're new to vaping CBD, we recommend starting with disposable CBD vape pens — they're more convenient and much cheaper. 
Disposable vape pens require no additional tools or materials. You can start using them directly out of the box. 
Refillable vape pens are a good option for more experienced users who know how to properly dose and refill their cartridges, or for people who vape a lot and don't mind spending a lot in the beginning to buy the device. 
What Should I do Once I've Used Up All the CBD Liquid in My Vape Pen?
It's easy, you just throw it out into the bin! 
As the name suggests, disposable vape pens are meant to be disposed of after use. You can't recharge the battery. When you run out of the liquid in your vape pen, it's all said and done.