CBD Calming Dog Treats (Apple & Peanut Butter)
Calming dog treat for stress and anxiety
$89
$89
CBD Oil (Cannabidiol)

– promotes overall wellness by supporting your dog's endocannabinoid system

Chamomile

– Helps reduce anxiety and calm nervousness.

Hemp Seed Powder

– great nutritional profile, proven antioxidant and anti-inflammatory properties

L-Theanine – promotes focus, increases energy, decreases anxiety and provides relaxation and stress relief
OTHER INGREDIENTS: Peanut Butter, Organic applesauce, Brown Rice Flour, Molasses, Cinnamon, Coconut Oil
The amount of CBD your dog will need to experience a noticeable change in their behavior depends on their body weight and the type of condition you're using it for.
The best practice is to start low and gradually increase the dosage until the dog starts showing signs of relief.
We recommend consulting a holistic veterinarian experienced in CBD use. Doing so will help you find the right dosage for your pup and establish the right routine to avoid potential interactions if your dog is taking any medication.
For the batch-specific third-party lab reports click here.
Calms your dog by reducing stress and anxiety
Delicious Apple & Peanut Butter Flavor
Gold Bee CBD Calming Dog Treats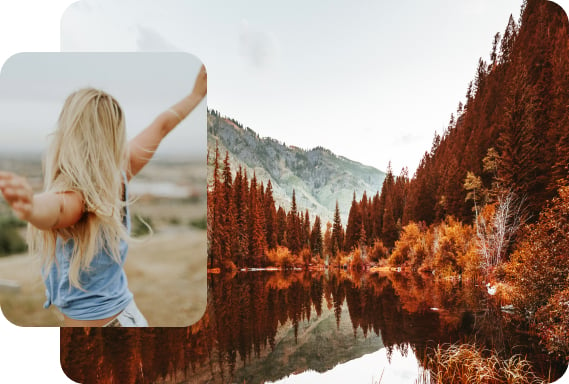 Our Apple & Peanut Butter CBD dog treats are formulated to ease stress in your dog and calm them whenever they get exposed to stressors.
On top of 10 mg of CBD in each piece, our treats are enhanced with chamomile and l-theanine to support alpha wave generation that help stabilize your dog's mood.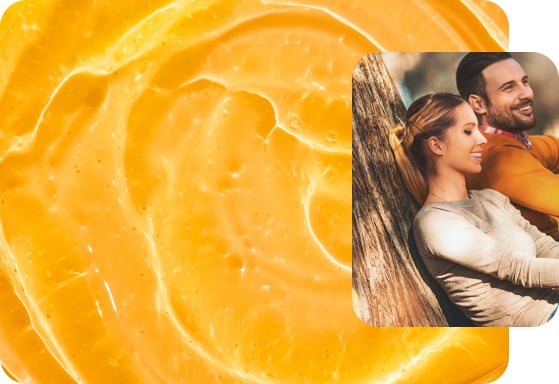 The mouthwatering flavors and calming herbs are combined with some key superfoods like hemp seed powder and full-spectrum CBD oil to help your dog maintain healthy energy levels and a peaceful state of mind.
The formula of our CBD dog treats is perfect for animals who struggle with phobias, poor stress response, and problems with anxiety, including pets that fear loud noises or those with severe separation or traveling anxiety, or a nervous stomach.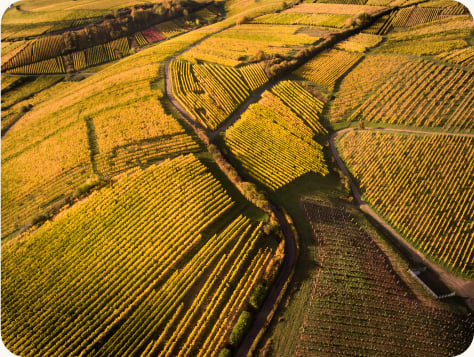 Natural Remedies for a Nervous Dog
Anxiety is very common among domestic animals such as dogs and cats. Even the calmest dogs get nervous from time to time. An anxious dog will show several symptoms that can be easily identified by the pet parent and addressed before the problem becomes chronic.
Anxiety disorders are much more difficult to treat because the mental problem can translate into physiological symptoms when the condition further deteriorates. It's essential for the owner to know the cause of nervousness in their pups and have some knowledge of managing the symptoms in order to bring the dog back to normal.
Why Does My Dog Get Nervous?
Dog nervousness and anxiety is usually triggered by environmental factors or behavioral problems. Here we explore some of the most common causes of nervousness.
Separation Anxiety & Nervousness
Your dog is dependent on you from the day you have decided to take them under your wings. Having a dog is great because the bond between dogs and humans can grow to astonishing levels, but there are also many responsibilities dog owners should be aware of. When your dog is a puppy, it receives a lot of attention from virtually everyone they get in contact with. 
However, as the dog gets older, the amount of attention decreases, which may cause anxiety in your pet. Leaving the dog alone for long periods of time can worsen the anxiety and further compromise your dog's mental health. Constant barking, door scratching, hole digging, panting, destroying of property, and urinating are just some of the side effects of separation anxiety.
Loud Noises & Unfamiliar Sounds
Sounds like fireworks explosions or even more common noises such as those generated by household machines can also make your dog nervous. Whether you're using gardening tools such as leaf blowers and lawn mowers, or vacuum cleaners, always pay attention to how your dog responds to these noises. In some pets, they can cause a great deal of nervousness. Fireworks, in turn, will also cause dogs to develop anxiety and trauma.
Environmental Changes
Much as humans understand environmental changes, dogs might not share their traits. Dogs can get nervous during environmental changes such as storms, humidity changes, or barometric changes in the air. When you move to a new location, the change of environment may also elevate anxiety levels in your dog. Therefore, it's necessary to help a dog calm down and adjust to the new conditions.
Social Anxiety
Not every dog feels good when in the company of other new dogs. This includes situations where your dog can get anxious from either sexual frustration or wanting to sniff, play, and lick other dogs.Sometimes, seeing new faces can cause nervousness and anxiety too. How your dog behaves among other people depends on its character and sensitivity to new stimuli.
Travel Anxiety
Some dogs are traveller's best friends. Others, however, aren't always up for travelling. In fact, some dogs can become severely anxious during travels, especially in a car. Car rides can be particularly stressful for domestic animals who aren't used to motions, noises, and vibrations that cars can create. Travel anxiety can cause symptoms such as barking, yelping, excessive drooling, panting, and car sickness.
Now that we've established the common causes of nervousness and anxiety in dogs, let's focus on identifying the symptoms.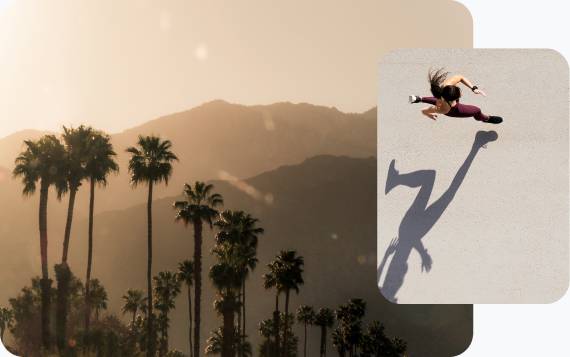 Symptoms of Stress & Anxiety in Dogs
Aggressive chewing

Digging or scratching

Panting

Trembling or shaking

Pacing back and forth

Excessive barking or howling

Whimpering and whining

Compulsive licking the nose and mouth

Destroying property
Once you identify these symptoms in your dog, it's a sign they need calming.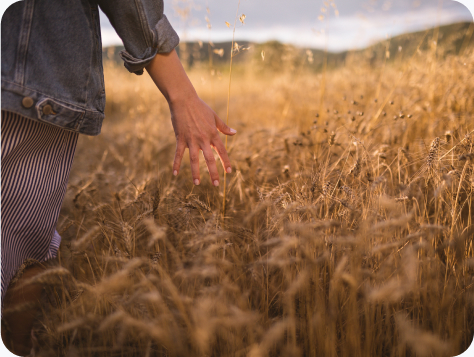 At Gold Bee, we use our award-winning organic CBD extracts in an all-natural formula for dogs. Each of our delicious Peanut Butter & Apple CBD dog treats provides 10 mg of CBD sourced from non-GMO hemp and infused with the above calming agents. Before we started Gold Bee, we had spent several years in the superfoods industry; seeing a demand for high-quality dog treats, we've decided to expand our product line up with these soft chews.
We never put any wheat, preservatives, or artificial flavors and colors in any of our products. Our CBD dog treats for stress relief and anxiety are made for health-conscious dog owners in mind — there's no cutting corners when it comes to the quality of your dog's food.
Every single batch of the Gold Bee CBD Dog Treats is tested by a third-party laboratory for potency and safety. We offer a 100% satisfaction guarantee of our entire collection, or your money back.