At Gold Bee, our guilt-free cubes have just hit the next level. We love combining different cannabinoids with our terpene-rich extracts because it gives us more freedom in making personalized extracts that address different health needs.
Using a 2:1 ratio between CBD and CBG, we bring you the best of both worlds — the calm head and physical relaxation from cannabidiol and an uplifting, energetic vibe that elevates your focus from cannabigerol.
Why Choose Gold Bee Energy Gummies
What's Inside Our Energy Gummies?
The Gold Bee energy gummies contain a broad-spectrum hemp extract from our proprietary terpene-rich strains. This means that you can still benefit from the whole-plant synergy without taking any amounts of THC.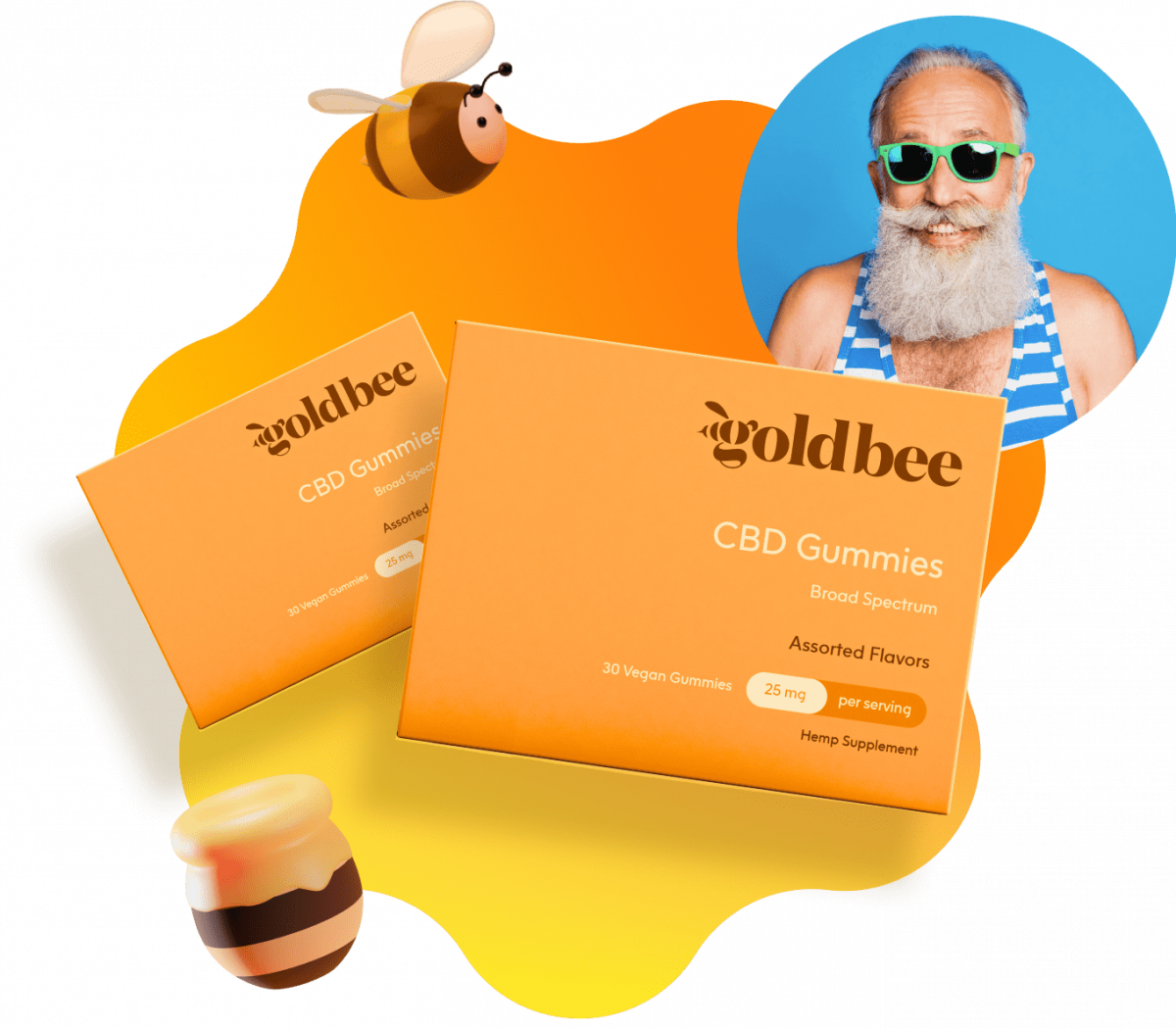 The Role of CBG in Energy Gummies
There's a reason why Gold Bee energy gummies contain a 2:1 ratio between CBD and CBG.  CBD has a biphasic nature, so in small doses, it can improve your focus and promote wakefulness — but using a larger dose can induce sleepiness. The problem with low doses is that some people simply don't benefit from small amounts of CBD. They often choose high-potency products, but then again, that doesn't help their productivity. When you add CBG to the mix, you can maintain the wake-inducing effects of CBD while preventing sleepiness — and fuel more energy into your body instead.
That's because CBG has adrenergic effects, meaning it activates serotonin and adrenoreceptors to regulate energy levels throughout the day.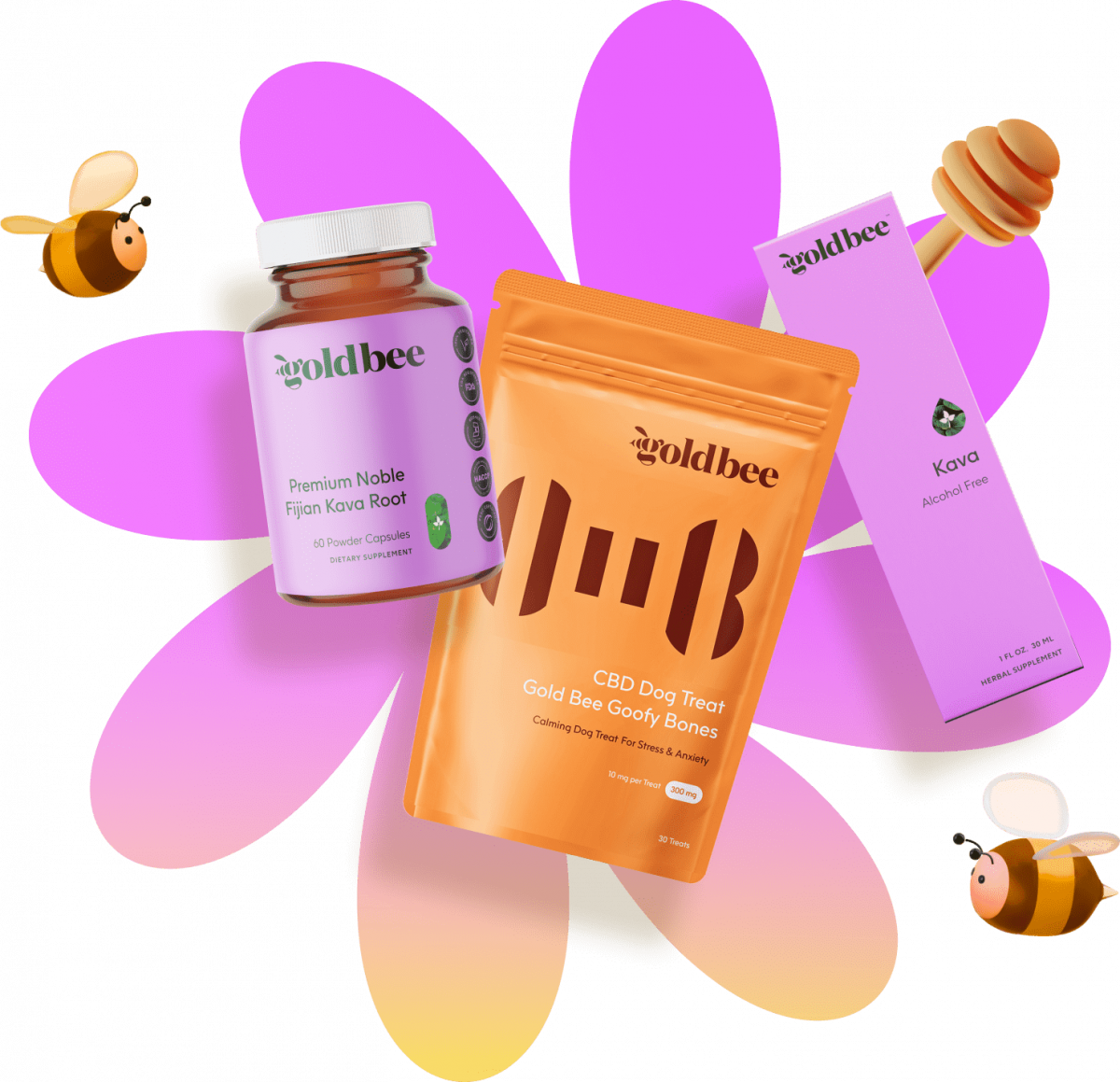 Get Even More Energy from Vitamins and Natural Herbal Extracts
Gold Bee was founded with a mission to take what's best from Mother Nature and combine it into products that maximize the desired health benefits.
That's why our energy gummies don't end with CBG. We infused the broad-spectrum hemp extract with the following ingredients:
Are These Energy Gummies Natural?
Yes, all of our products are made with only natural, non-GMO ingredients. Gummies already contain a little bit of sugar — and we're here to make things better, not the other way round.
That's why we only use the ingredients that we could find at home. Organic sugar, grape juice, pectin, citric acid, natural food colorings — you'll probably find them in your own pantry. And if not, they're easily available in grocery stores.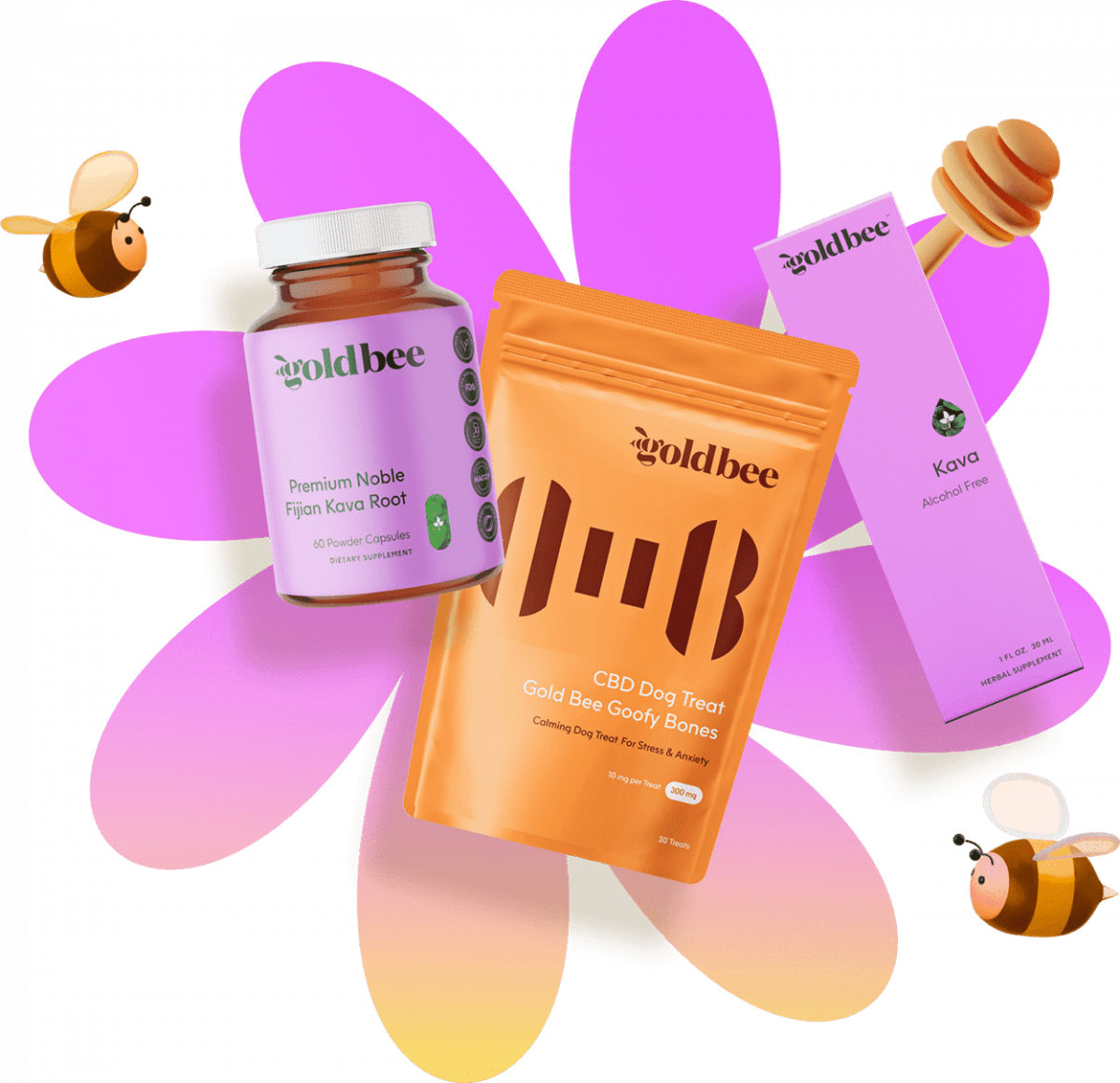 Why People Are Turning to Energy Gummies
CBD and CBG oils are great because they combine relatively fast absorption with decent bioavailability. But to be honest, they don't have the best flavor.
Energy gummies help you overcome this problem. They have a nice chewy texture and are flavored with natural fruit juice, resulting in a bomb of deep flavors.
Chewing and sucking the gummies causes some part of the hemp extract to absorb through the tinly capillaries under your tongue, while the rest passes through the tummy. After about 30 minutes, you can enjoy the elevated mood, sharper focus, and a wave of calm from our unique blend of cannabinoids and terpenes.
From there, the effects may last anywhere from 6 to 10 hours.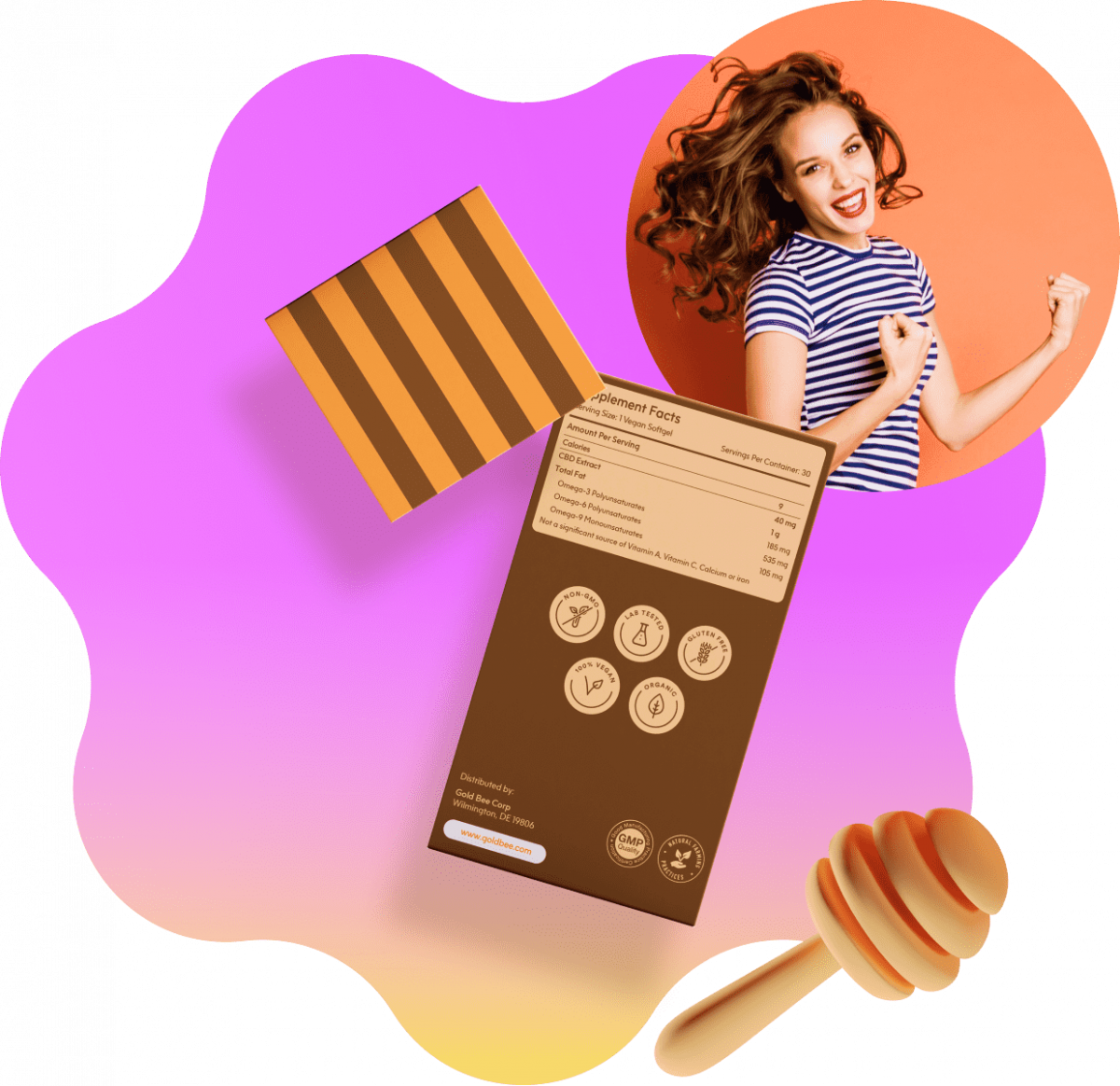 Reasons to Take Gold Bee Energy Gummies
Vegan Energy Gummies All the Way
At Gold Bee, we're aware that some people choose to avoid animal-derived products. We respect that, and moreover, we believe that you can achieve a great texture in energy gummies without adding gelatin. 
The Gold Bee energy gummies are formulated with fruit-based pecting for that chewy consistency, so you can eat them even if you're vegan. The pectin, as well as other ingredients in our gummies, are organic.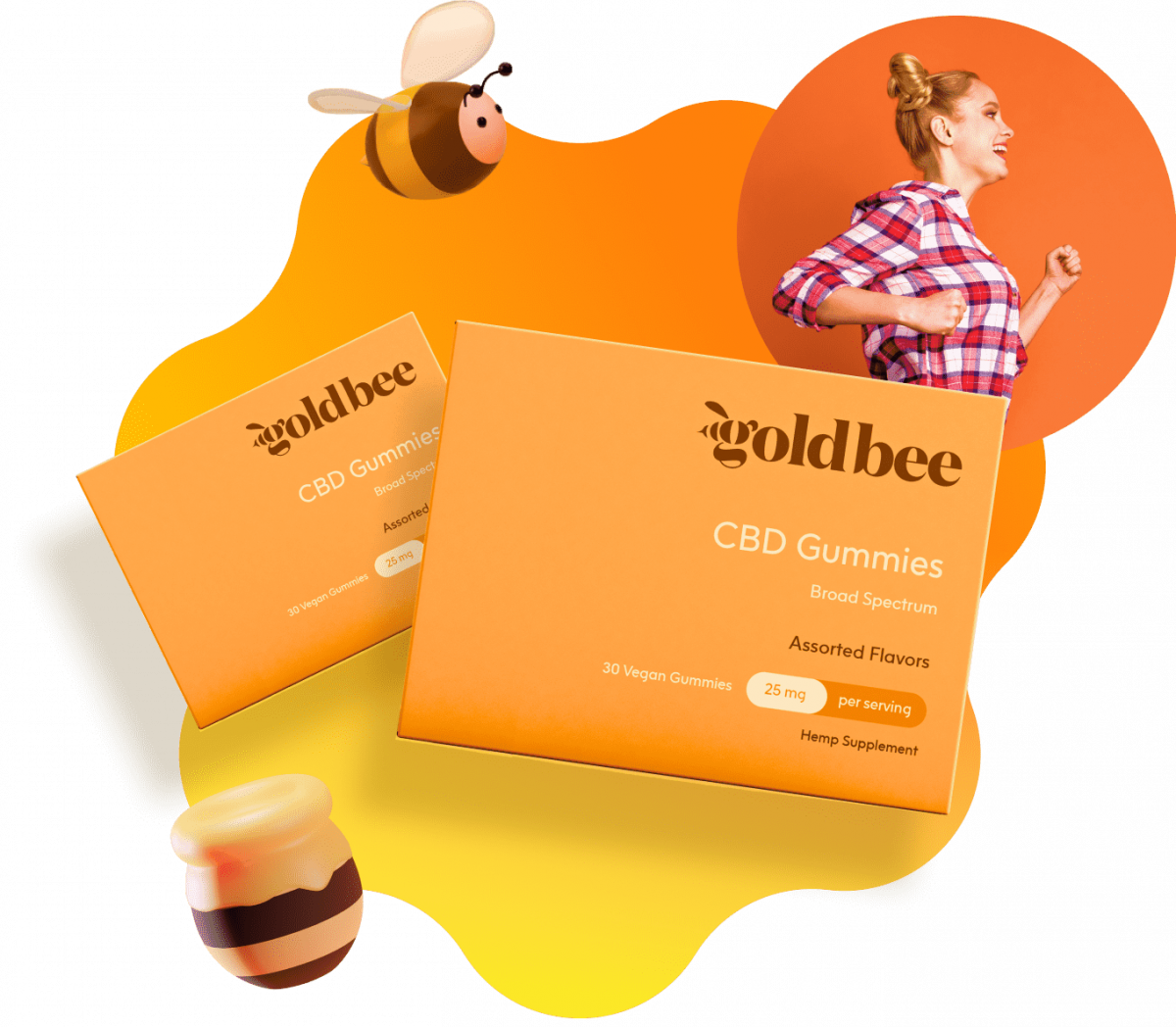 How to Use Gold Bee Energy Gummies
If this is your first time taking energy gummies, we recommend taking one gummy and waiting for a few hours to see how the effects develop. 
CBD and CBG aren't psychoactive in a way THC is, so you won't get anxious or paranoid — but having too much energy isn't good either. It can cause restlessness and sleep deprivation, disrupting your daily rhythm.
Always start slow and gradually increase the dose until you achieve the desired effect.
Buy Gold Bee Energy Gummies Online
The majority of energy gummies that you can find in stores near you don't meet the health standards we're used to. On top of high levels of sugar per serving, these products are often made with synthetic additives, such as flavorings, colorings, preservatives, and thickeners. Some companies also use seed oils to improve the bag appeal of their gummies.