These vegan and GMO-free gummies are hands down our favorite product here at Gold Bee. They are made from our proprietary blend of CBD-rich strains and extracted specifically to retain the original cannabinoid profile of our plants — save for the lack of THC, which we remove after initial extraction.
This is to make sure that you're still getting the entourage effect but without the risk of failing a drug test. They are ideal for on-the-go users who want to stay up and about throughout the day or need a natural way to relax in the evening once the duties have been fulfilled.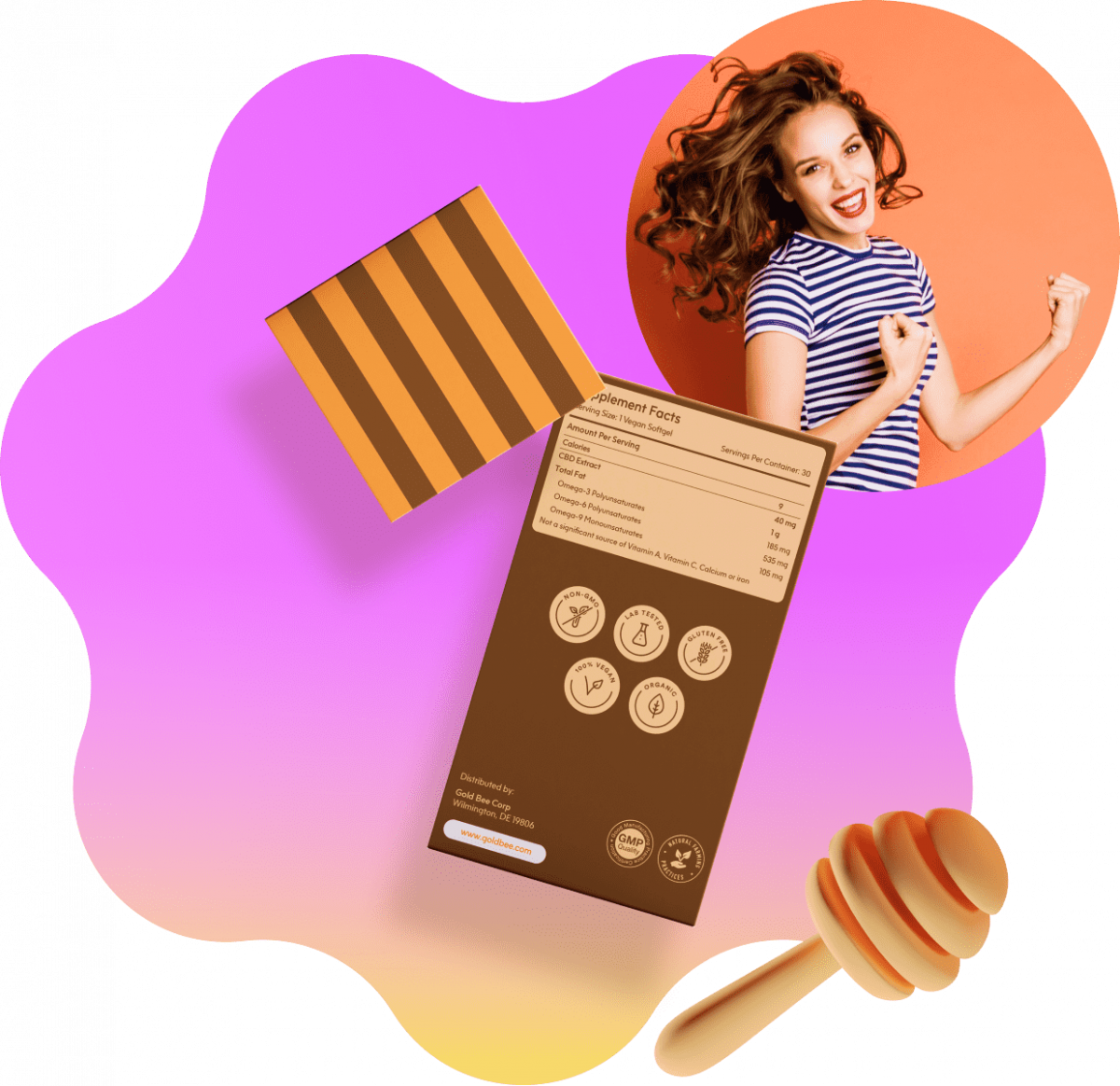 Why Are These CBD Gummies Different from Others?
When you buy Gold Bee CBD gummies, you're getting hemp-derived goodness in a fun and convenient product. Each one of our gummy bears is packed with 25 mg CBD, meaning our organic formulation is now available in one of the tastiest forms on the market. We use broad-spectrum CBD to make these gummies, so you can benefit from the entourage effect with no traces of THC in your sweets.
Unlike many gummies available out there, our treats are made without animal-derived gelatin.
We only use fruit-based pectin to achieve that chewy consistency. You can take our gummies even if you're vegan. The pectin, as well as other ingredients in Gold Bee CBD gummies, are 100% organic.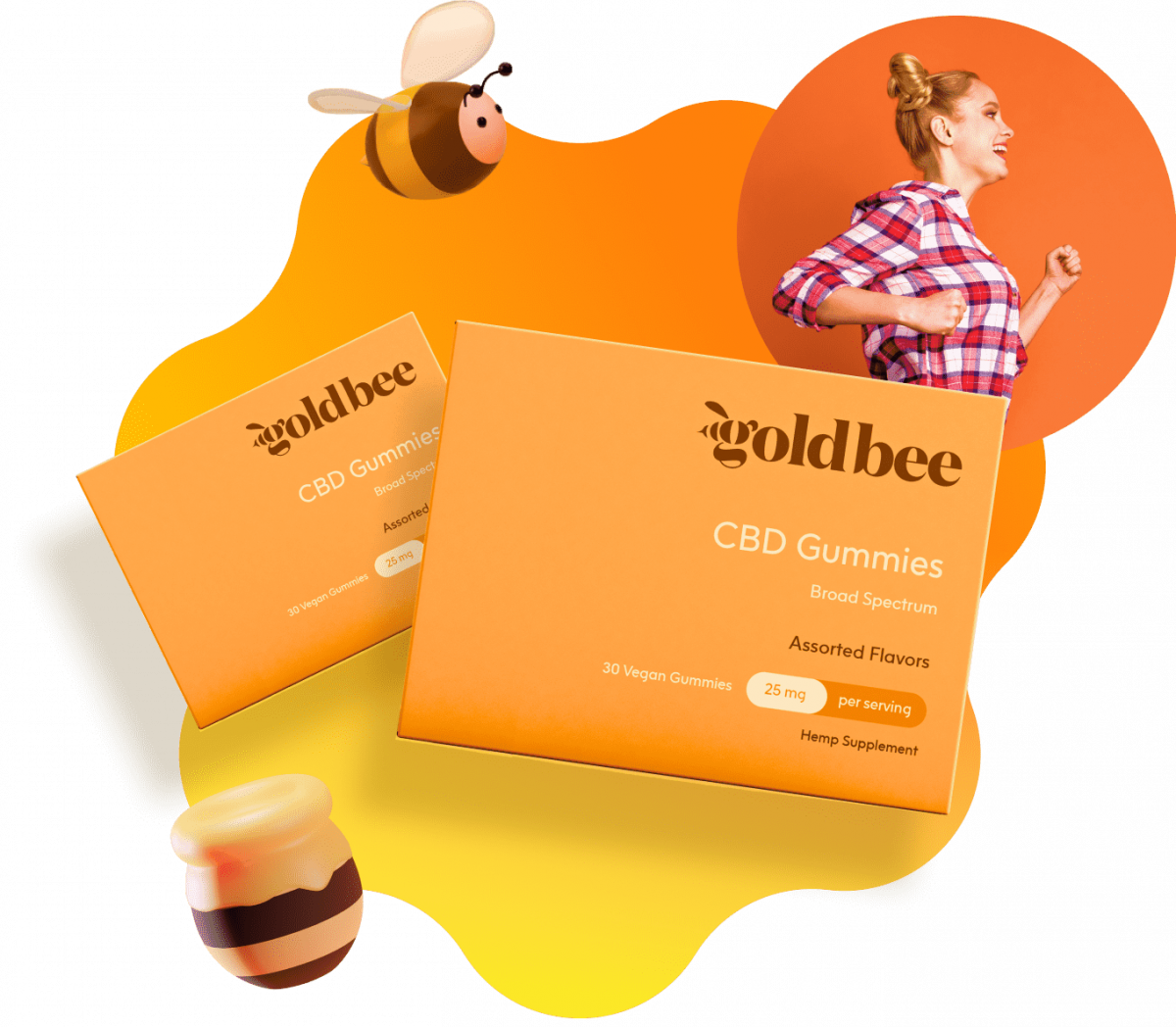 Reasons to Take CBD Gummies
CBD oil is a great product. It absorbs at a fast rate, provides long-lasting relief, and allows for precise dosing. However, using CBD oil isn't always convenient. If you're running late to an important meeting, hiking, or just on-the-go and something stresses you out, playing with the dropper can be a pain.
But chewing a delicious gummy bear that will deliver a high dose of CBD to your body?
That's always a good idea.
Not only are Gold Bee CBD gummies easy to take, but they act longer than any other form of CBD. If you need to relax in the morning before a long day at work, pick one or two gummy bears and you'll be good to go. Need a break after a tiring day? Repeat an hour or two before bed!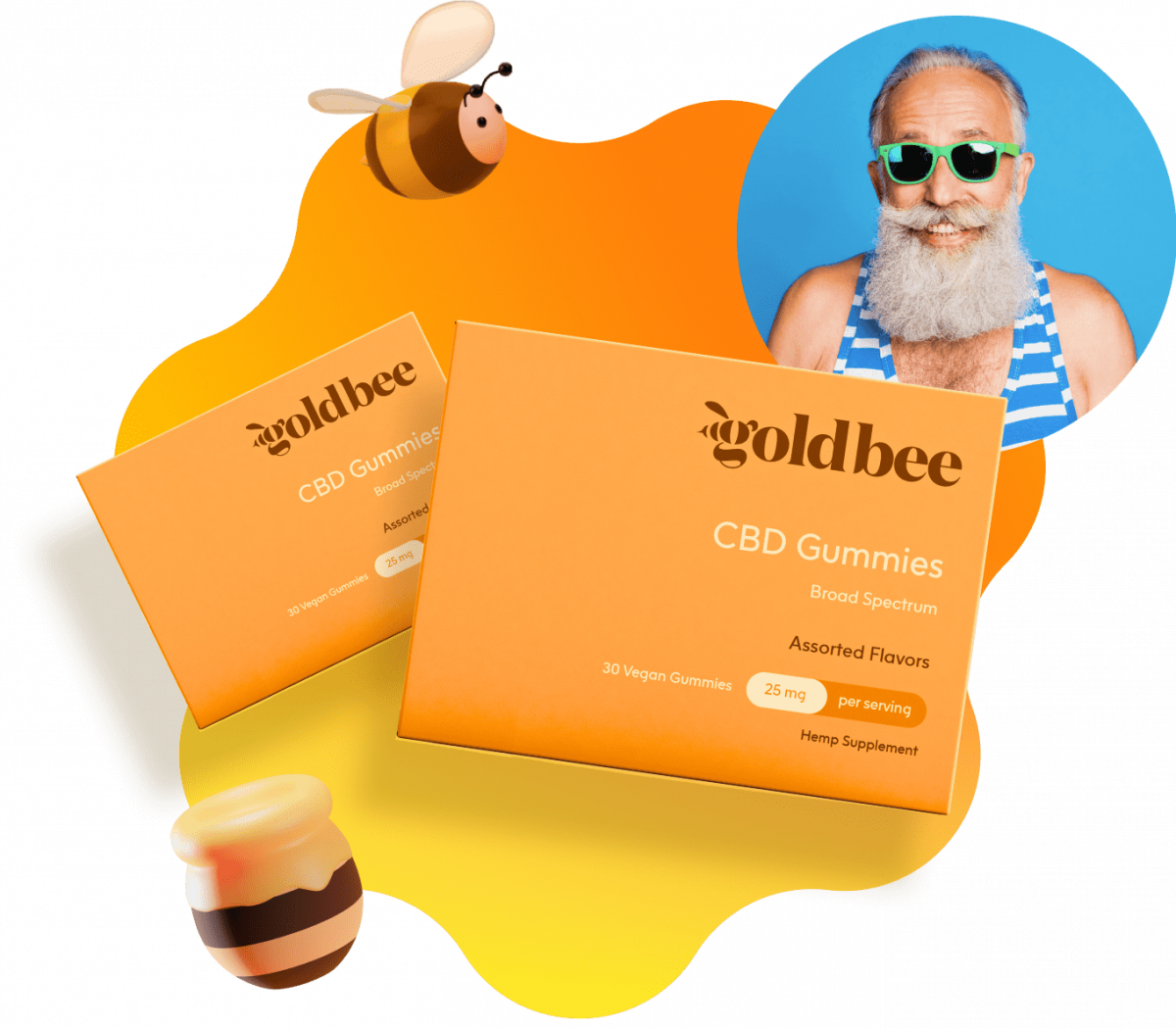 Buy CBD Gummies Online from Gold Bee
Buying CBD gummies somewhere near you sounds tempting, but the majority of places selling CBD locally aren't usually run by professionals. CBD is a relatively new and largely unregulated market, with a lot of cases of a mislabeled product being sold over the counter. Many of such products contain less CBD than advertised, and some of them are downright dangerous.
The major reason to buy CBD online is transparency. At Gold Bee, we test our products in a certified laboratory for their CBD content and purity to make sure you're getting a premium broad-spectrum product that is made without pesticides and unwanted additives such as solvents or artificial flavorings.
Buying CBD this way is also easier and faster than bouncing between local stores trying to find a high-quality product. Here, you can conveniently place an order without leaving your home, even when it's late-night and you've just reminded yourself that you're running low on your current jar.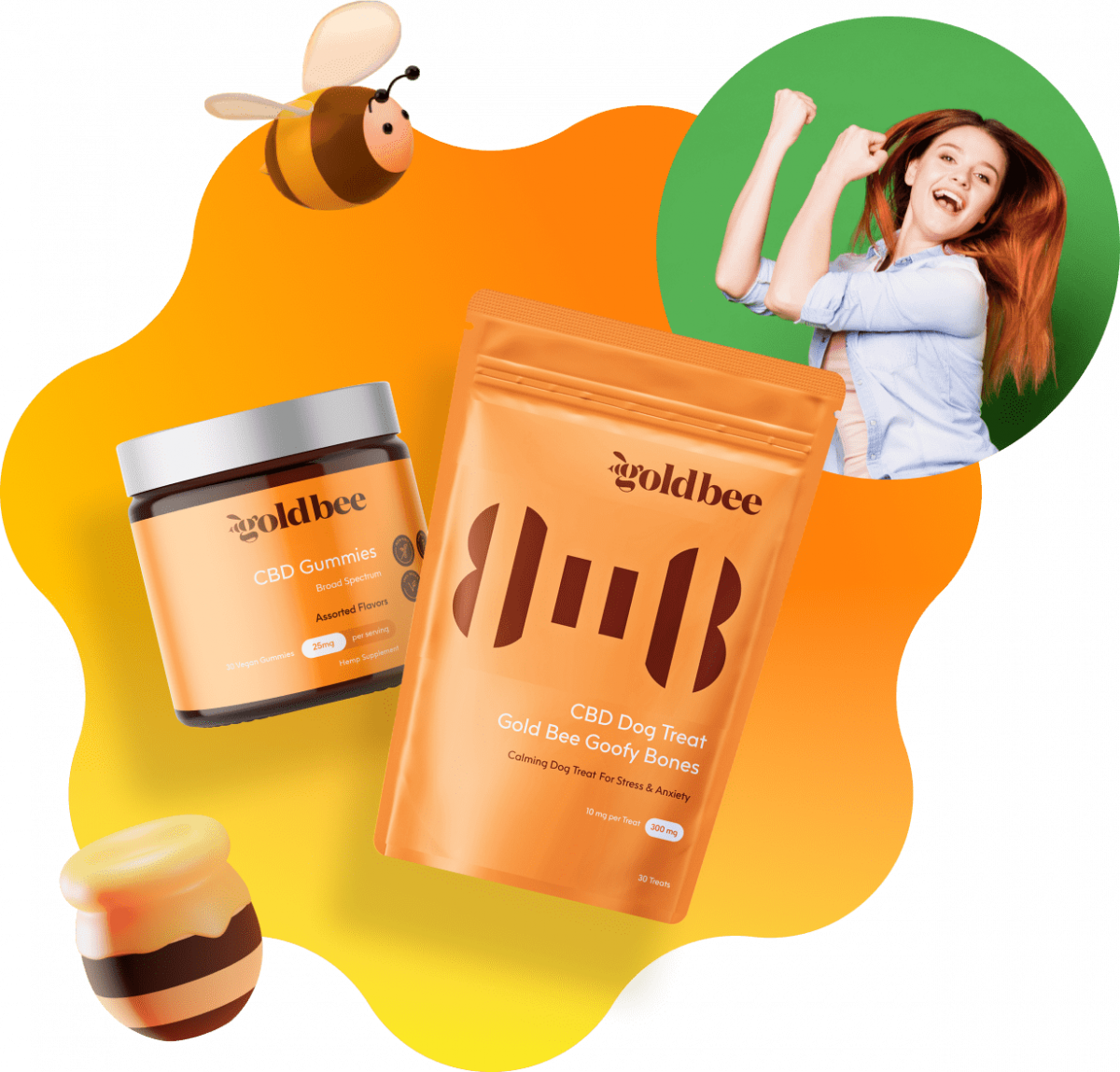 What Our Customers Are Saying