In essence, CBD oils for pets are the same product as CBD oil for humans. We all share the same endocannabinoid system, so dogs and cats can reap the benefits from supplementing CBD in the same way as we do. Composition-wise, these are very similar products — with two minor differences.
CBD pet oil usually comes in lower concentrations. Even large dogs are 2-3 times smaller than humans, so giving your CBD oil to a pet requires insane precision to measure out the right dose, which is time-consuming. While humans can grit their teeth and force themselves to accept the hempy flavor of natural CBD oil, our feline and canine friends are more demanding. Many pets will turn their nose away when you even try to give them unprocessed full-spectrum CBD oil.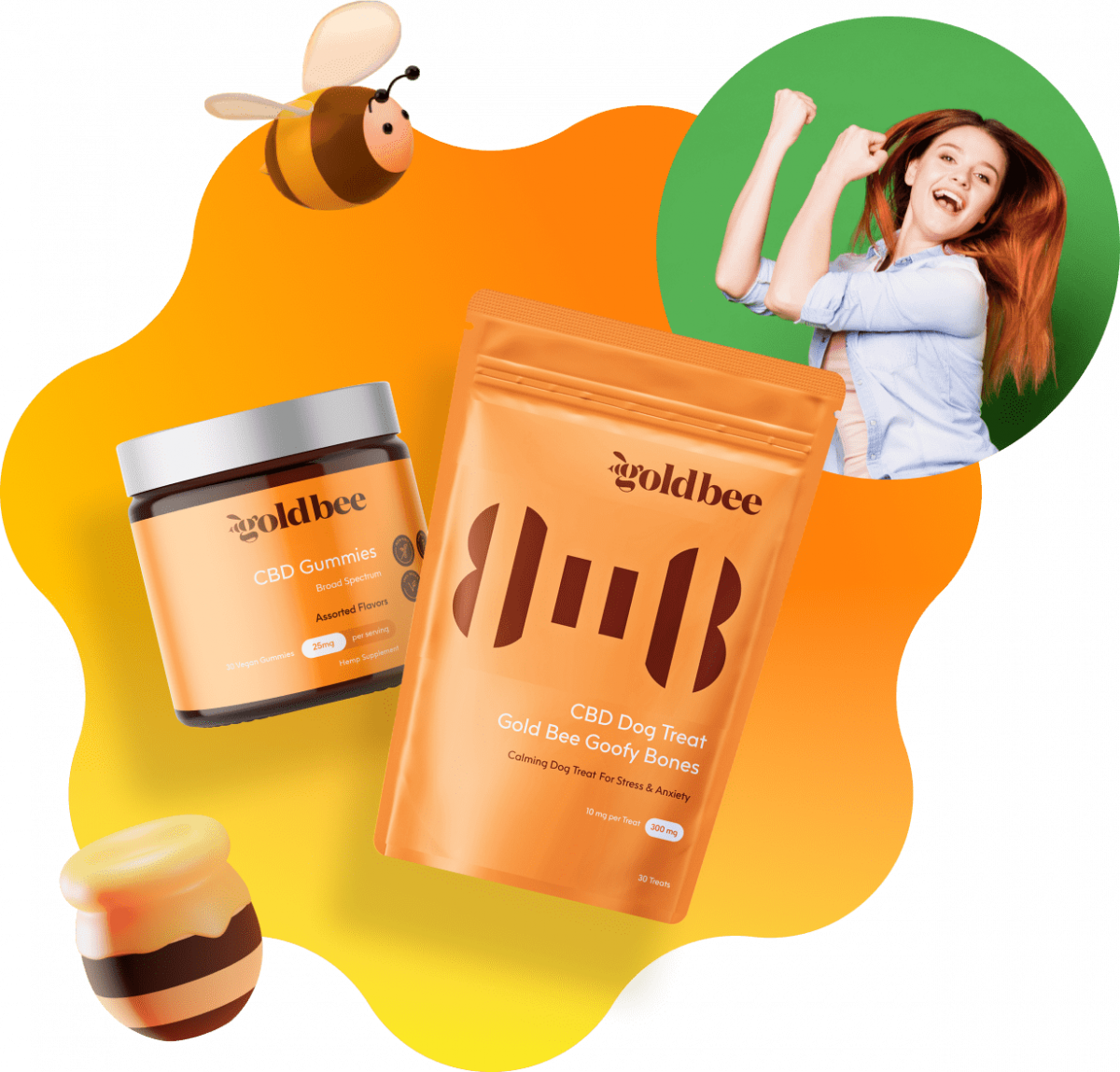 Potency Suited to Pets of Different Sizes
As mentioned, pets have a similar endocannabinoid system to humans, but since they are smaller than us, they need lower doses in their routine. We have formulated the Gold Bee CBD oil with all breeds and sizes in mind. This product offers 600 mg of full-spectrum CBD, which equals to 20 mg in every milliliter. This way, our CBD pet oil is not only easy to dose but also very cost-effective in the long run — not to mention that you can use measurements like ¼ or ½ of the dropper instead of ⅕ or ⅛.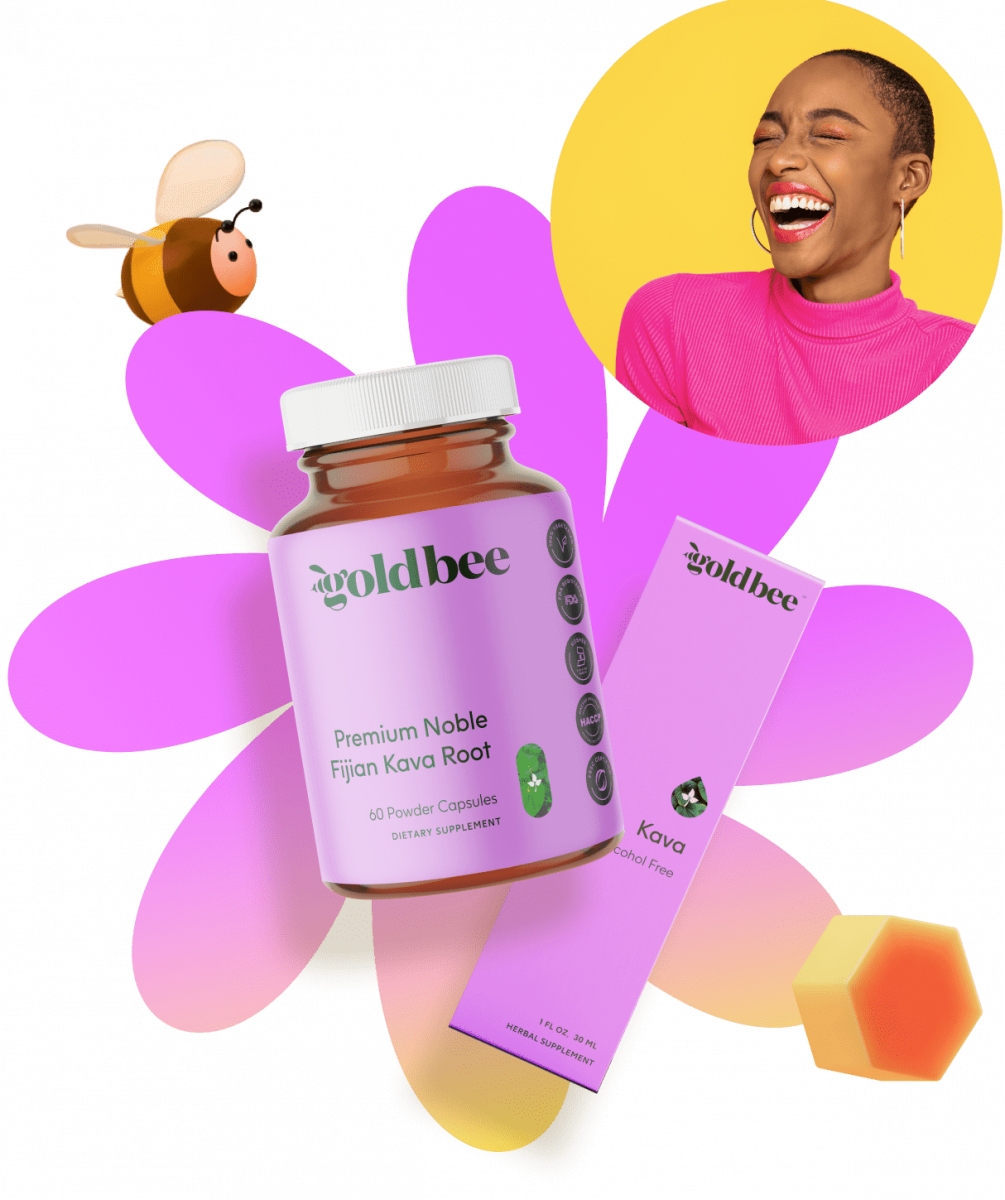 Infused into Organic MCT Oil
CBD dissolves in fat, meaning your pet's body can use it more efficiently when CBD is consumed along with fats. At Gold Bee, we use organic MCT oil from coconut to provide your pet with essential fatty acids and support their cognitive performance on top of improving the bioavailability of CBD. Your four-legged friend receives the whole package of beneficial compounds from the hemp plant and the carrier oil.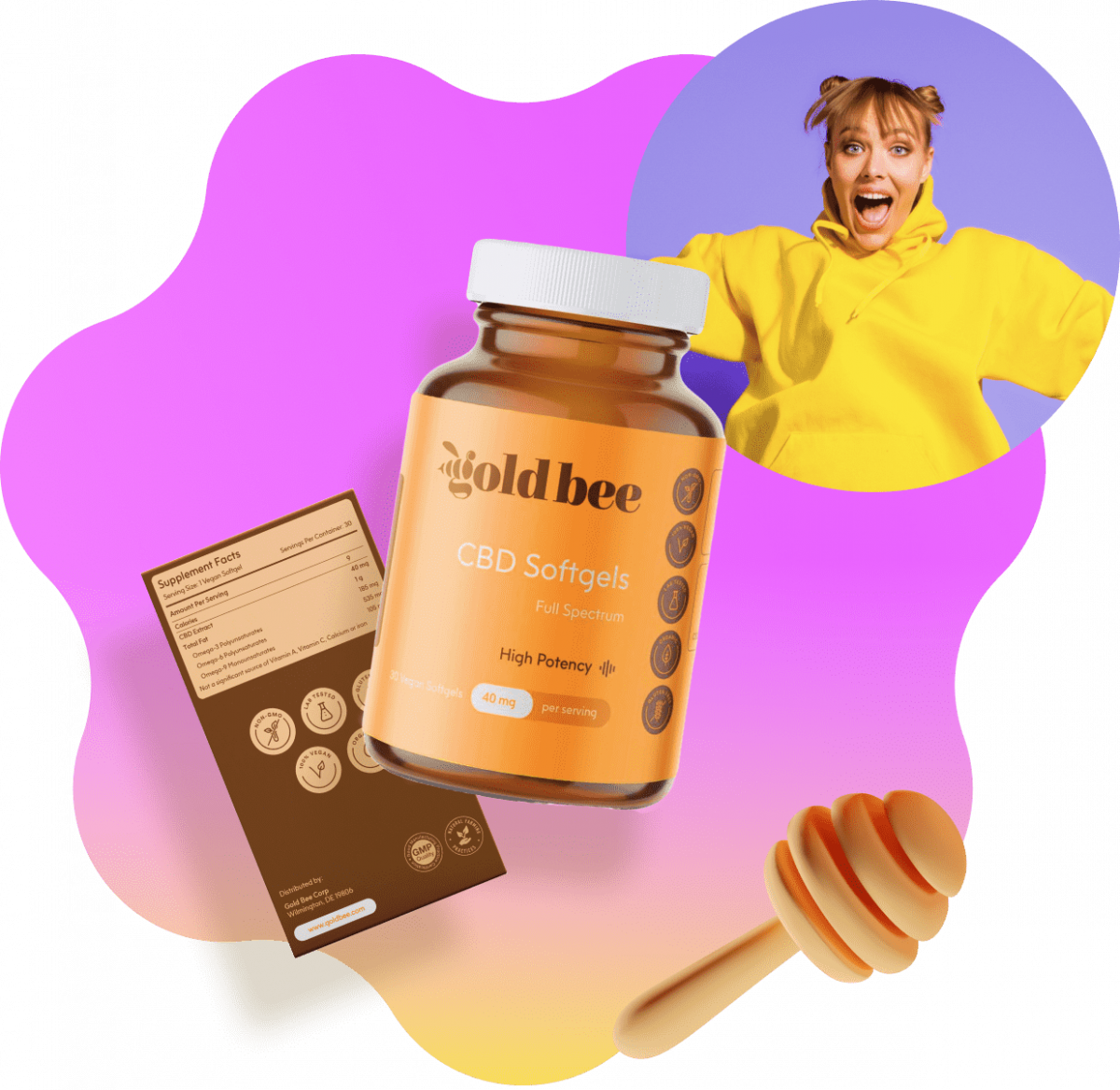 Contains Full-Spectrum CBD
Here at Gold Bee, we believe in the entourage effect. Full-spectrum CBD means that the product contains all compounds from the hemp plant. This process retains more beneficial molecules such as minor cannabinoids, terpenes, and flavonoids. These molecules can enhance the effectiveness of CBD besides providing their own benefits. The synergy between the cannabis compounds is referred to as "the entourage effect" or "ensemble effect" — the reason why pet parents consider full-spectrum CBD products superior to those that use pure CBD.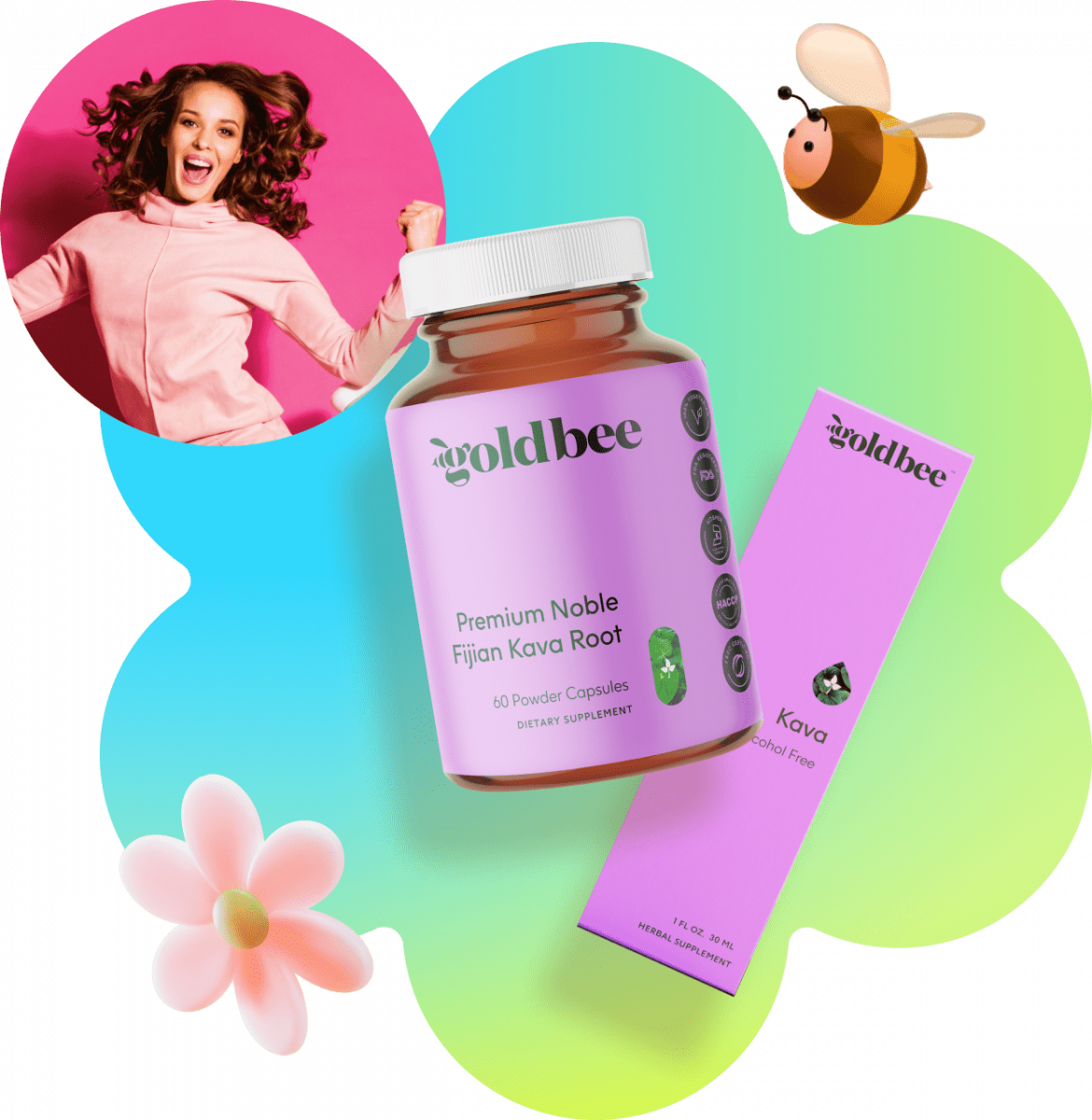 Extracted with Supercritical CO2
The Gold Bee CBD Pet Oil is made with atmospheric CO2 that strips the beneficial compounds from hemp without using extra heat or aggressive solvents. Using CO2 extraction, we can ensure consistent potency and purity throughout the batches, making sure that our CBD pet oil contains the original chemical profile of our proprietary hemp strains.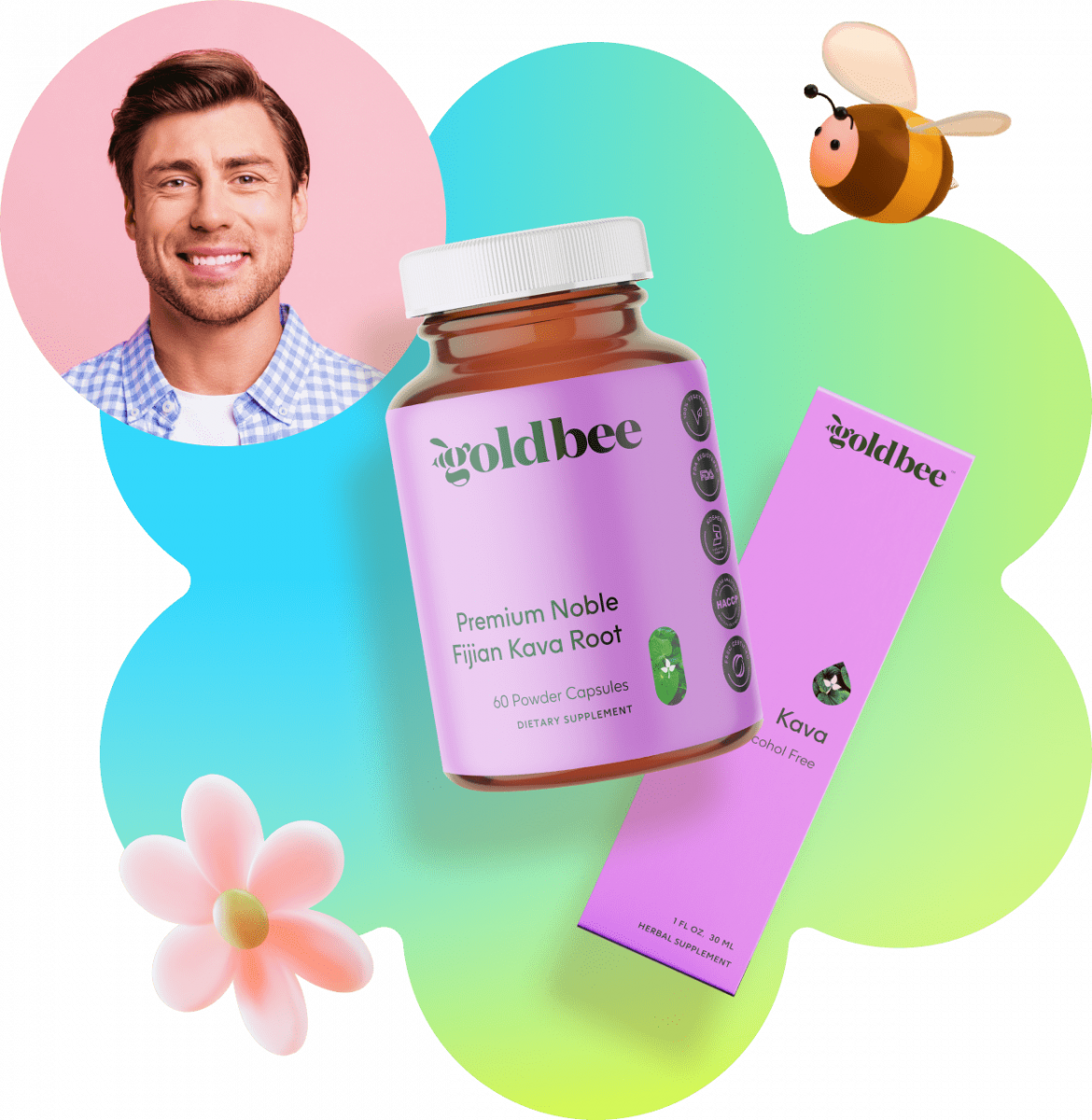 Certified By a Third-Party Laboratory
All our CBD pet oils are tested in a third-party laboratory to confirm the potency of CBD listed on the bottle is accurate. We also run tests confirming terpene profile, purity, contamination-free status, and the THC content; the results are available on request.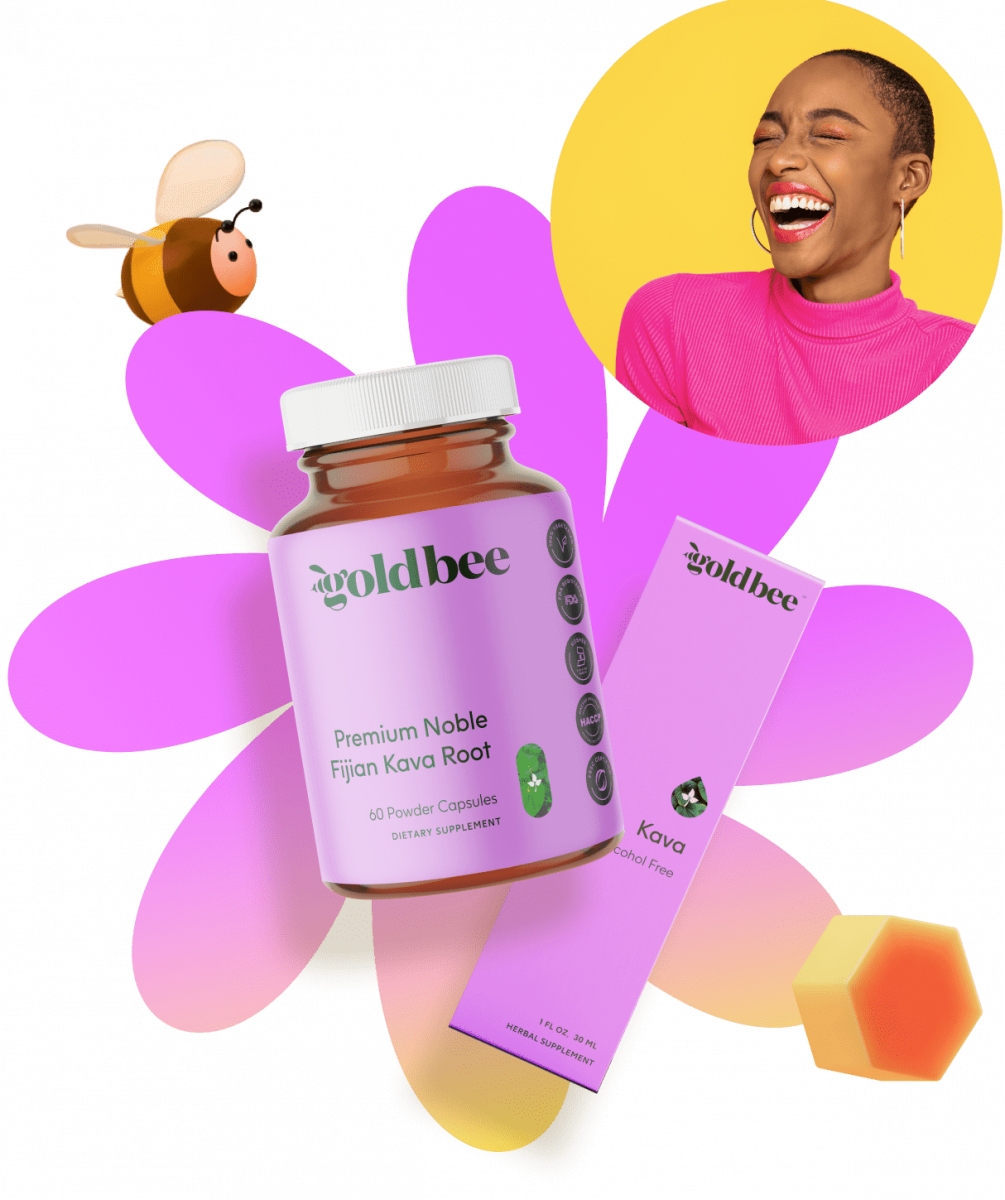 How to Use CBD Pet Oil
Giving CBD oil to your pet is very easy, especially when you have the Gold Bee CBD oil in the peanut butter flavor. Your dog or cat should hold the oil under their tongue for at least 30 seconds, but this can be difficult to achieve with most pets. If they swallow the oil right away, it's all good; some amount will still be left in their mouth and absorbed through the mucous membranes beneath the tongue.
If your pet turns its nose away from CBD oil, you can try adding it to its food. However, taking CBD oil with food will slow down its metabolism, as it will have to pass with the food through the liver. Oral administration usually means a delayed onset of effects.
Will CBD Oil Get My Pet High?
No, CBD doesn't have intoxicating properties because it doesn't bind to the cannabinoid receptors located in the brain. Your dog won't get high or stoned after taking the Gold Bee CBD Pet Oil.
CBD Oil Dosage for Pets
The best CBD dosage for your dog will depend on its age, size, breed, physical activity, and the potency of CBD in your product. We recommend starting out at the lowest dose; most pet parents start with 0.25 mg of CBD for every pound of their pet's weight. Monitor the effects and your pets behavior, adjusting the dose if needed.
Is CBD Oil Safe for Pets?
CBD oil is well-tolerated by pets and humans, with only a few mild side effects. Most of them are non-existent in regular doses.
However, possible adverse reactions to CBD include:
Dry mouth
Dizziness
Fatigue
Irritation
Appetite fluctuation
Diarrhea
CBD also interacts with many pharmaceutical substances, so if your dog takes any medication, consult the use of CBD oil with your doctor to establish the right routine and avoid negative interactions.
Is CBD Pet Oil Legal?
Yes, CBD oil is legal on a federal level thanks to the 2018 Farm Bill. This includes pet products. The only condition is that the THC content in hemp-derived CBD products doesn't exceed 0.3%.
What Our Customers Are Saying