Ease Localized Discomfort with a Potent Dose of CBD in a Convenient Roll-on Form
Our CBD Soothing Freeze Gel has been infused with 2000 mg of broad-spectrum CBD, making it one of the strongest topicals on the market. Broad-spectrum means that the gel still contains adjunctive cannabinoids (such as CBC, CBG, CBN) — but without any amount of THC.
Even before the CBD absorbs into the skin and starts interacting with its cannabinoid receptors, you can already experience cooling relief from menthol. Once initially desensitized, problematic spots become less sore so you can await the anti-inflammatory effects of CBD with greater comfort.
The formula contains other complementary herbs, such as arnica, aloe vera, and frankincense; all these herbs have restorative effects on the skin, especially when it comes to mechanical injuries and wounds. We've also added yerba mate and green tea extracts to improve blood flow and promote faster recovery of the affected areas. By incorporating the above ingredients into the formula, the plant synergy occurs not only within the hemp extract but also outside of it — reinforcing the overall effect.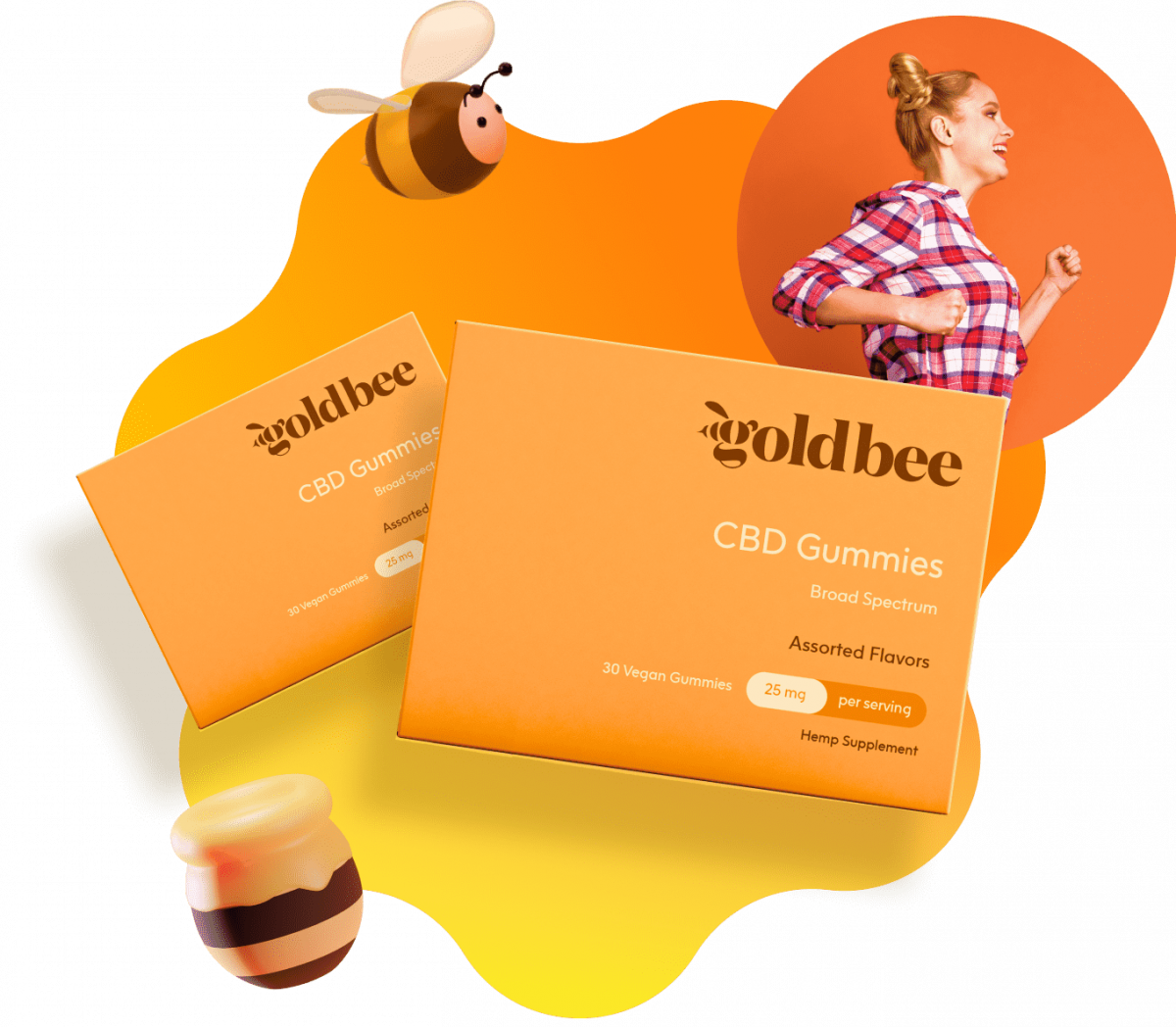 How to Use Gold Bee CBD 2000 mg Soothing Freeze Gel
Apply a thin layer of the product over affected spots 2–4 times a day, allowing it to absorb into the skin. Keep in mind this product is intended for topical use only. Avoid contact with mucous membranes and eyes and don't combine it with other topical products. The gel shouldn't be used on open wounds.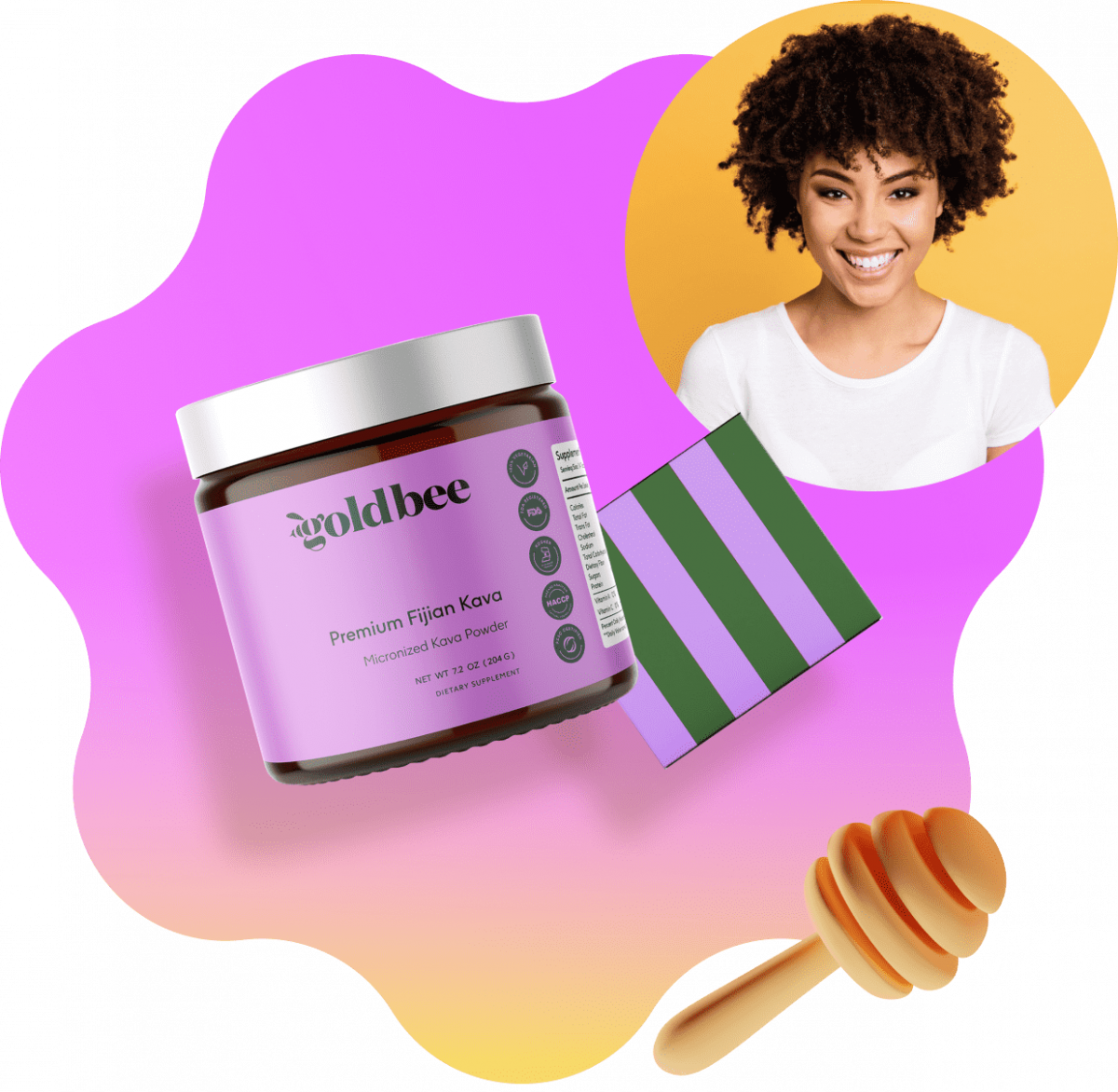 How Gold Bee CBD Soothing Freeze Gel Works for Everyday Aches
CBD modulates the endocannabinoid system (ECS), which is engaged in maintaining homeostasis throughout the body — including muscle function, skin barrier, pain perception, and more. Our CBD Soothing Freeze Gel delivers a strong dose of cannabinoids like CBD to be absorbed through the initial layers of the skin — and reach cannabinoid receptors.
When it comes to our immune system and the ability of our skin to regenerate, CB2 receptors play a particularly important role. They're found not only in the cells of the immune system but also in the gut, spleen, liver, heart, reproductive organs, lymph, and the skin. CBD directly binds to the CB2 endocannabinoid receptor, demonstrating remarkable health benefits when used topically.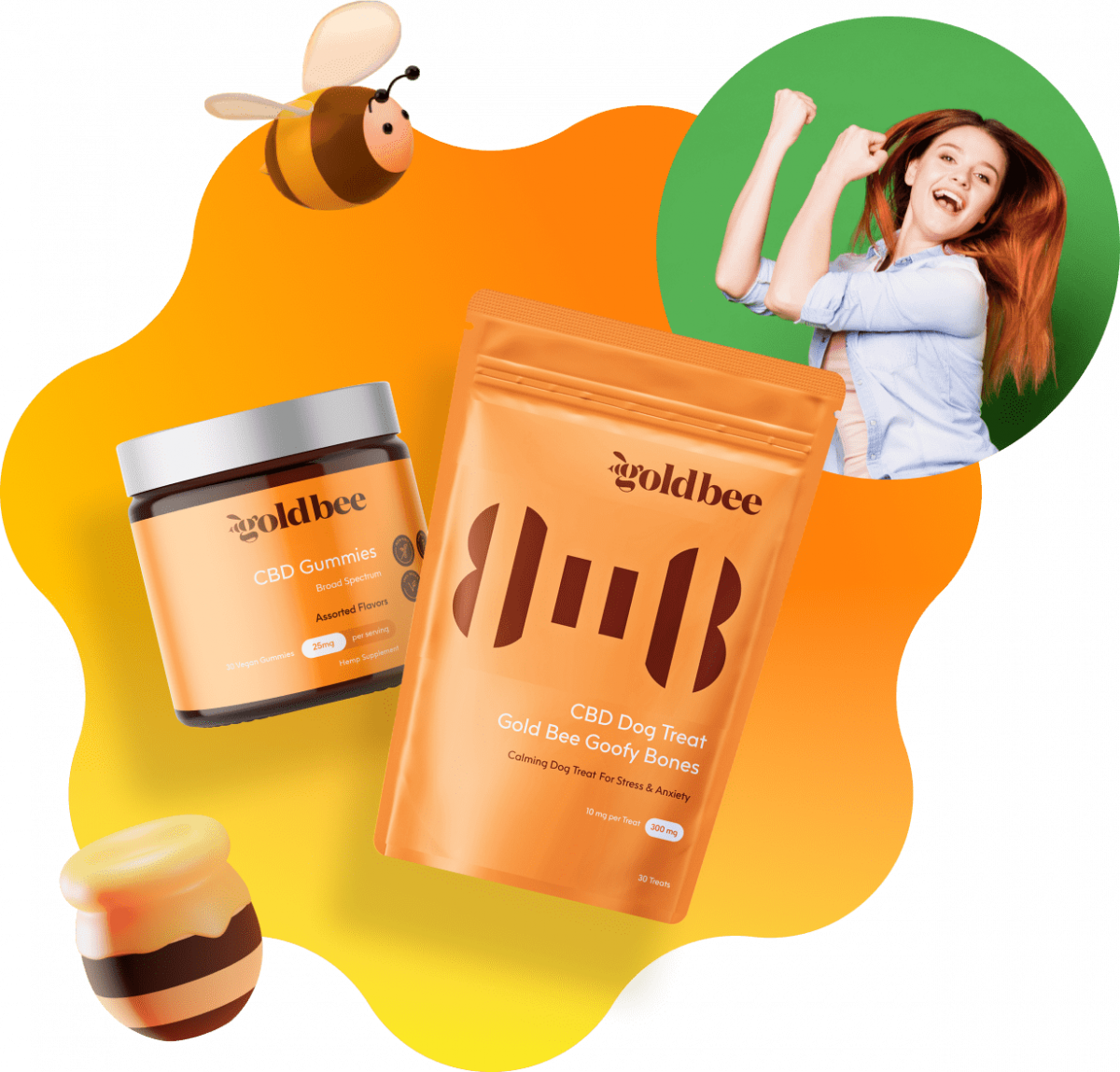 Who Can Reap the Benefits
from Gold Bee CBD Soothing Freeze Gel?
Our broad-spectrum Sooting Freeze Gel delivers natural relaxation with a cooling touch coming from menthol. The soothing effects are enhanced by the presence of our proprietary blend of herbs and plant-based extracts that work in synergy with CBD.
This convenient roll-on has a wide range of uses; it is best suited for:
Cyclists
Swimmers
Runners
Travelers
Hikers
Weight lifters
Crossfit athletes
Fighters
Surfers
Heavy-duty workers
Soldiers
Or anybody who works out a lot, lives an active lifestyle, and is looking for fast relief from localized problems, such as sore muscles, joints, and tense areas on the body.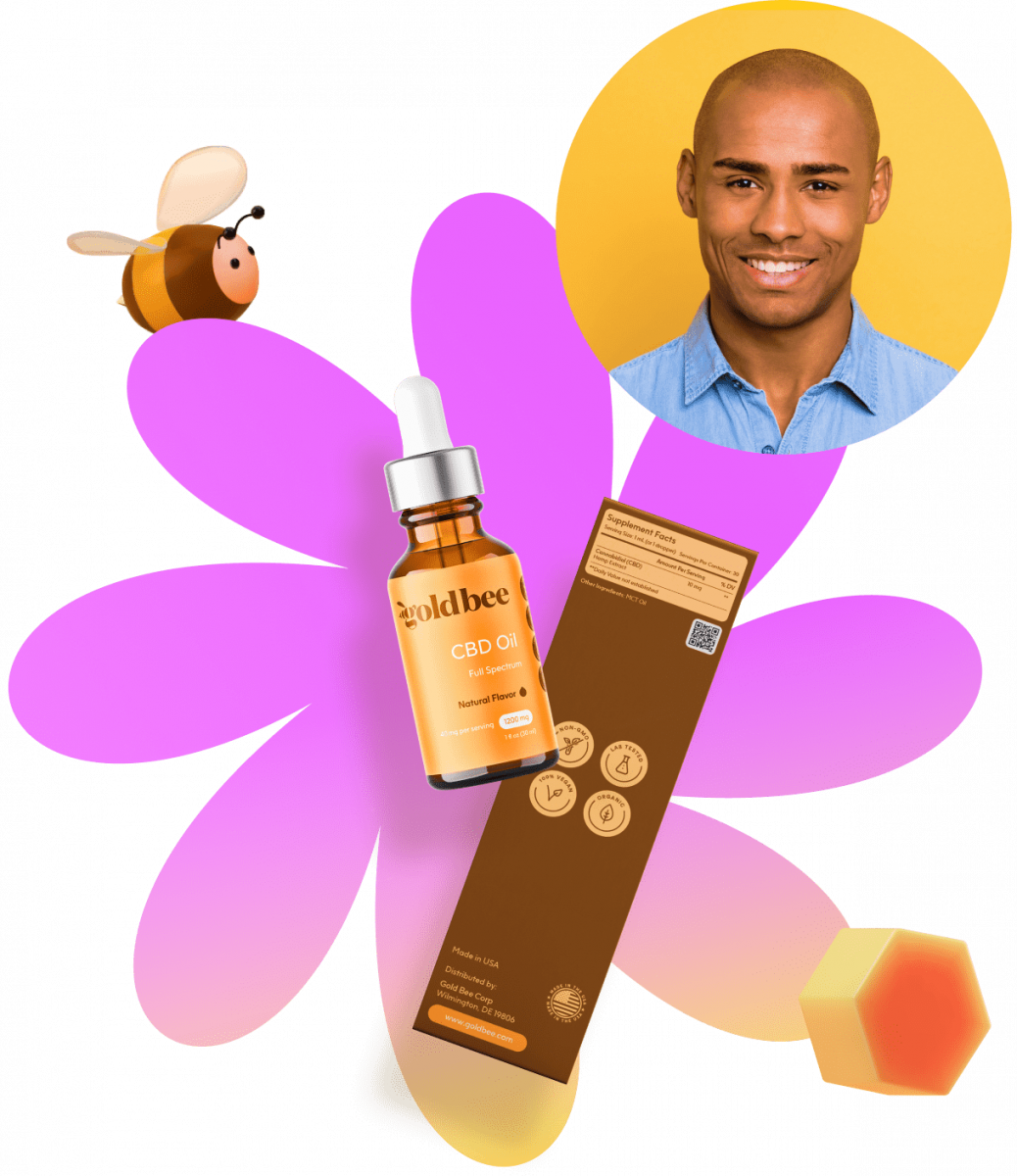 High-Quality & Commitment to Nature
At Gold Bee, we make our products from domestically-grown hemp that we source from our friendly farmers in California. Our plants grow under all-natural conditions, without pesticides or synthetic fertilizers. This way, we can ensure the top-shelf quality of our CBD extract, which we obtain using a supercritical CO2 extraction. The product is double-tested in a third-party laboratory for its phytochemical profile and purity.
This isn't yet another topical on the market; it's the real premium quality without cutting corners on quality and safety.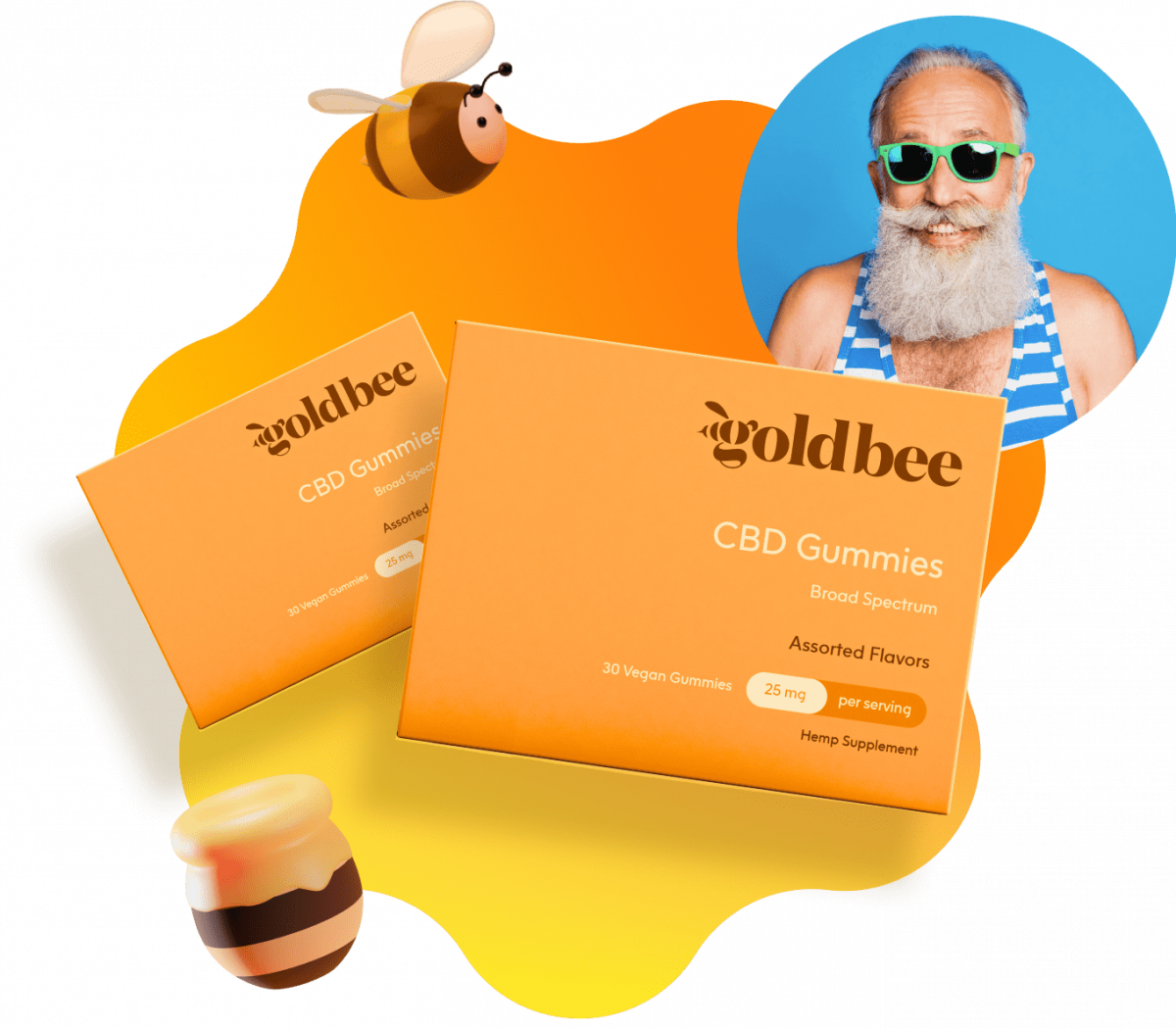 What Our Customers Are Saying