A remarkably potent kava root tincture for busy people to achieve the much needed work-life balance from within. This concentrated herbal extract is traditionally used for supporting homeostasis in the different systems of your body that are negatively affected by stress. You can reap the benefits of the kava root and stay calm and productive throughout the day.
Your body is constantly exposed to different stressors. Stress is one of the major risk factors for many contemporary diseases, affecting various systems of the body. This is why achieving a state of equilibrium is paramount for optimal well-being.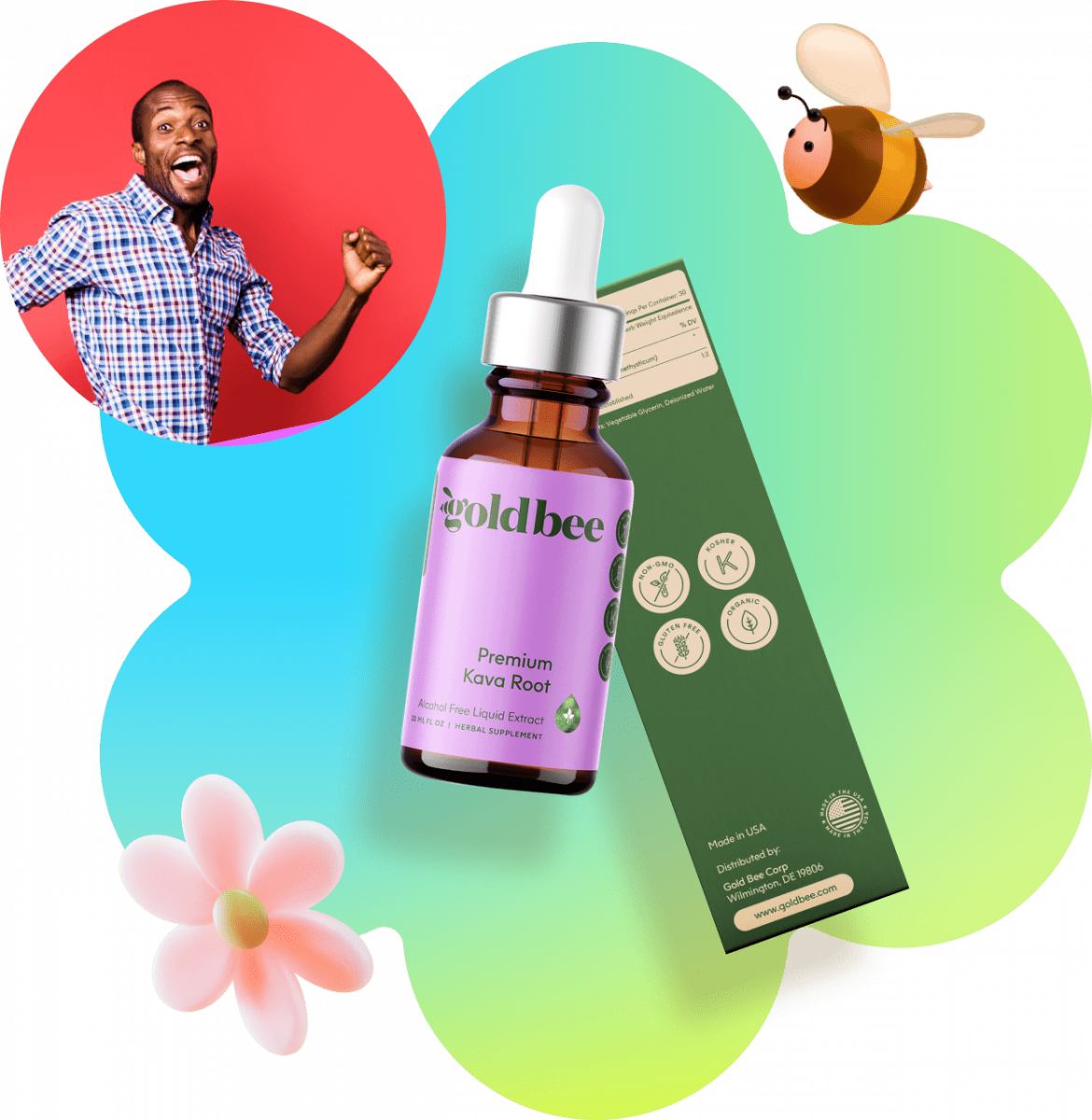 The Kava root has been used for centuries in different ceremonies promoting cultural, social, and religious enhancement. Western societies have embraced kava for its ability to improve resilience to stress.
Kava also shows great promise for supporting healthy lung tissue and as a supportive aid for the nervous system. Great for use whenever you need it: at home, the office, and when traveling.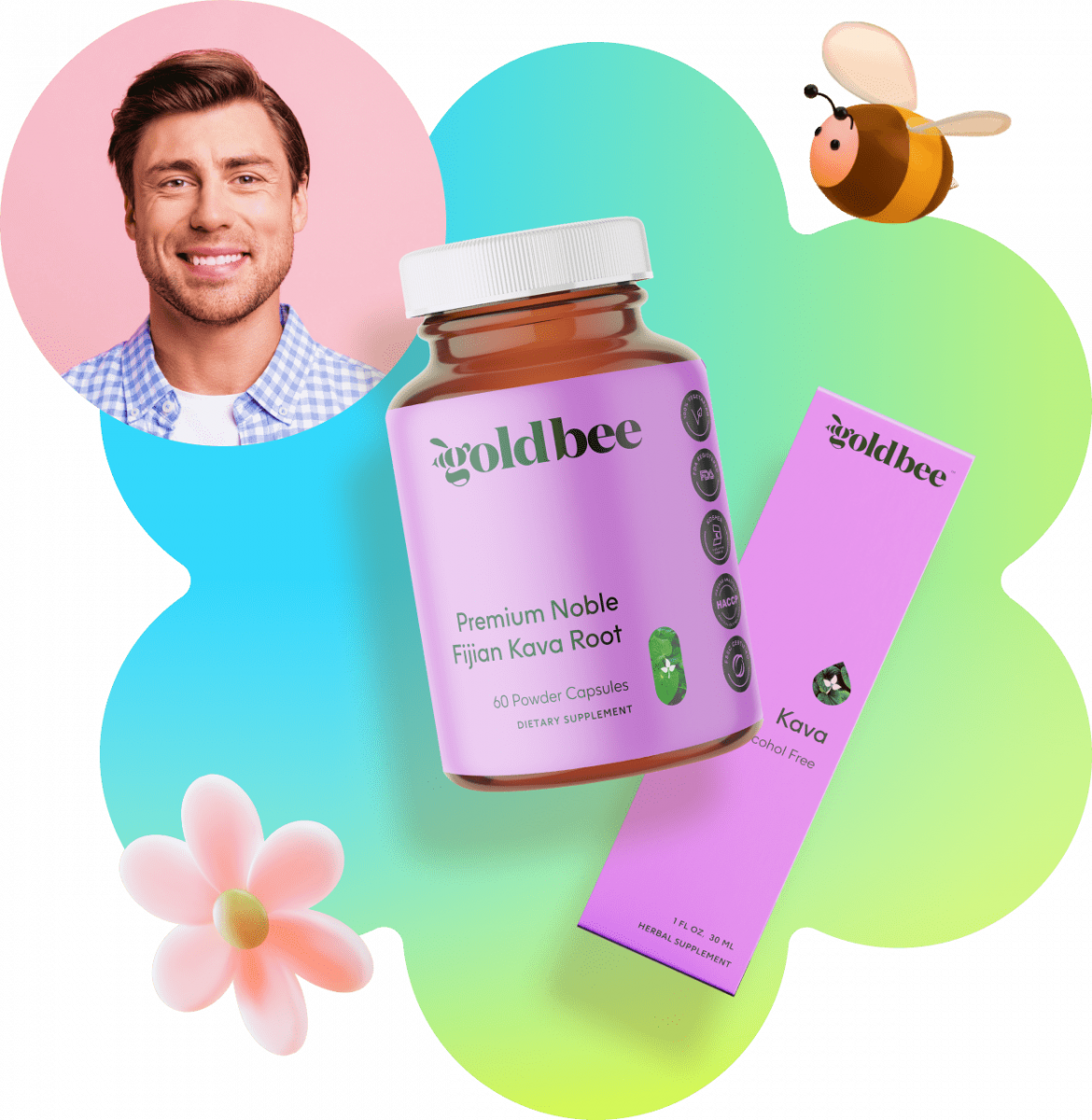 What Comes In Our Kava Root Tincture
Premium-grade CO2 Kava extract
Made with ethically grown and harvested Kava root from the Islands of Vanuatu
Blended with vegetable glycerin and infused into deionized water. It has a much better taste than alcohol-based kava tinctures
40 mg of kavalactones 2 times the strength of standard Kava extracts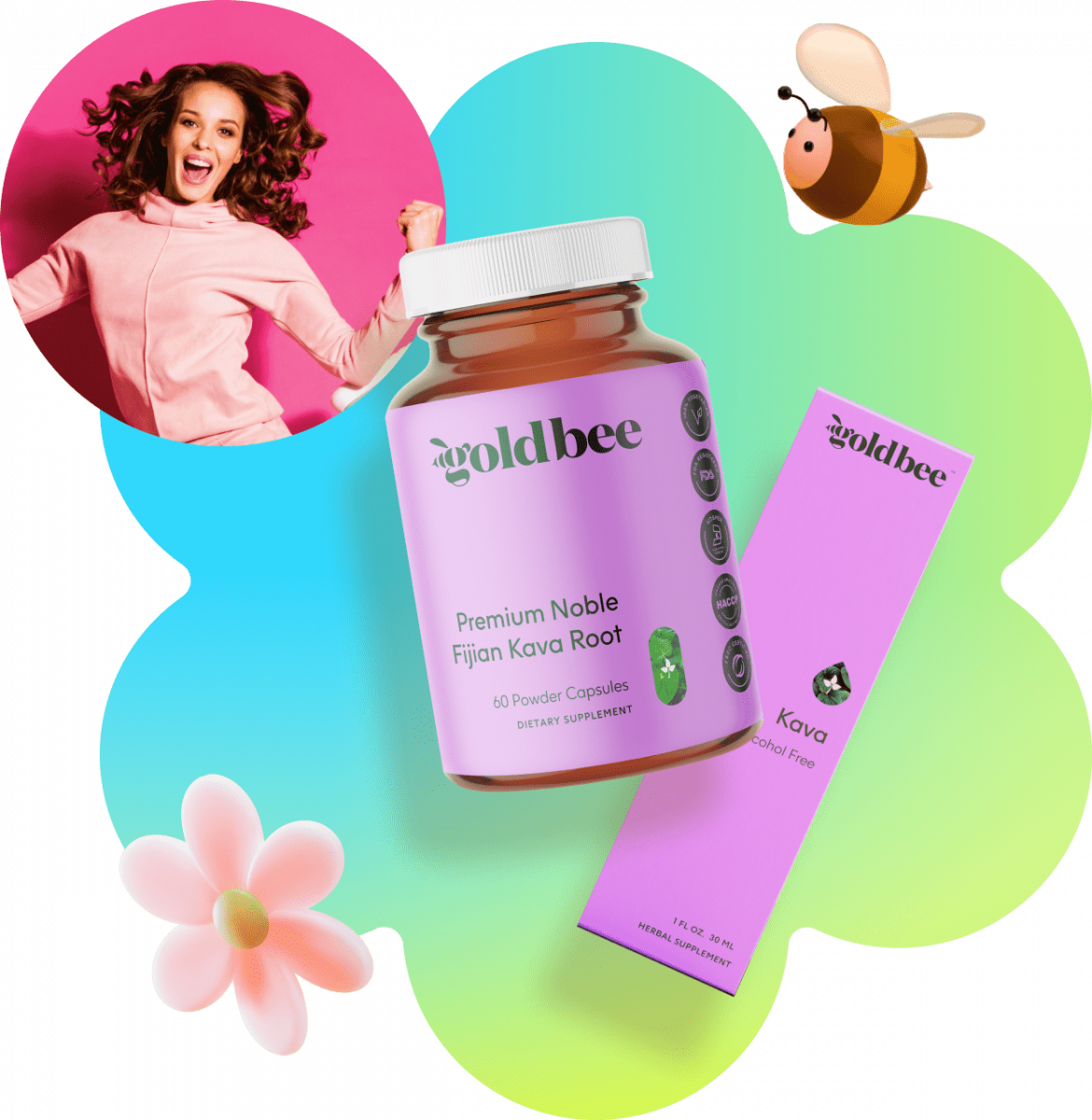 About the Gold Bee Kava Extract
Our tinctures use organic Kava roots for extraction to ensure the highest-quality source. We then process the root under pressurized CO2, which allows us to extract the beneficial compounds from the plant without compromising its original phytochemical profile.
The final product doesn't contain any alcohol and is made into a smooth base that features a blend of vegetable glycerin and deionized water. The result is potent, no-burn, tasty Kava extract that is made from the best hand-selected roots from strains touted for their beneficial effect on the nervous system.
Gold Bee Kava tinctures are:
100% natural
Made in the USA
KOF-K certified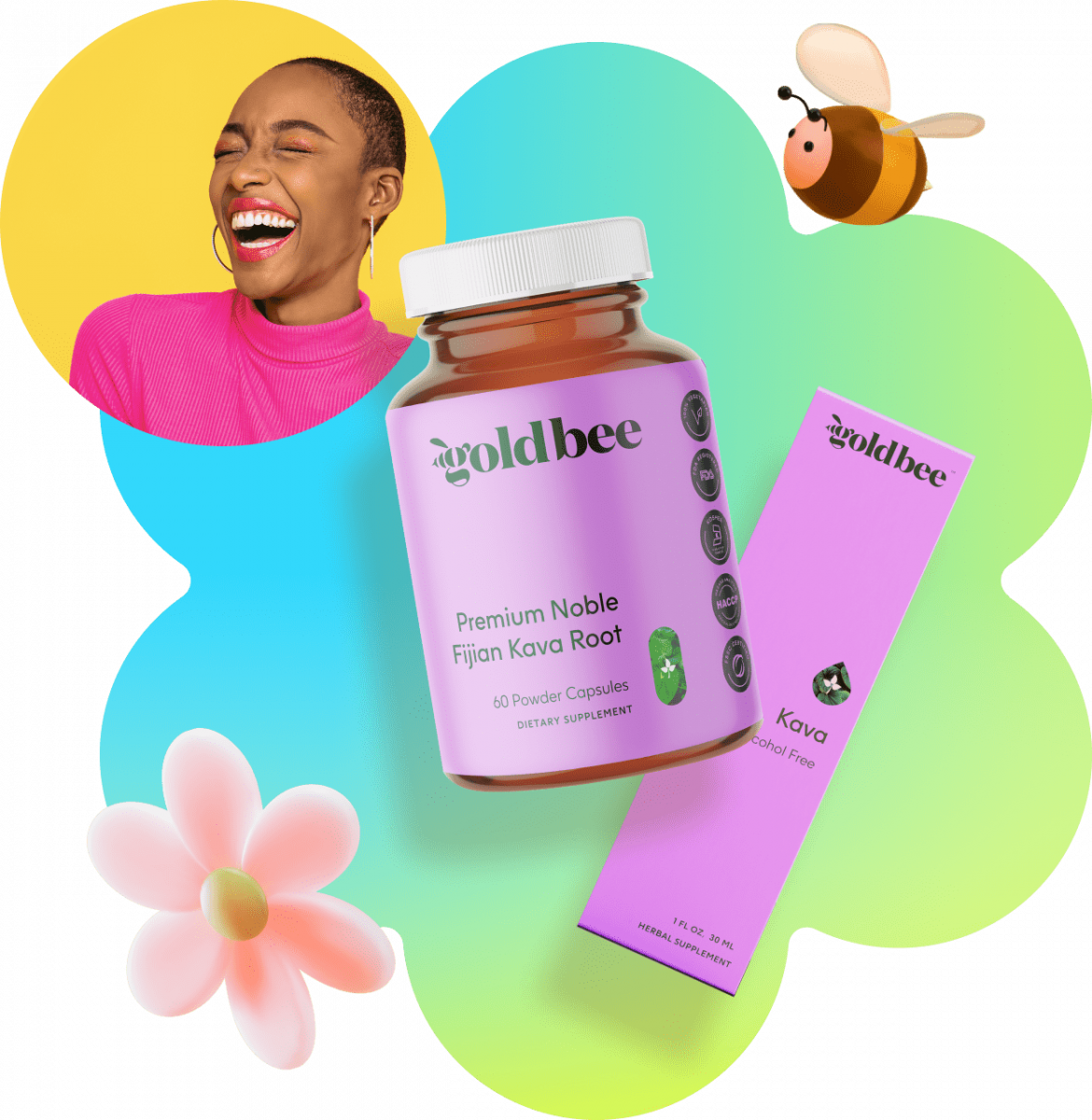 Kava originates from the archipelago of Vanuatu, whose name translates into "The Land of Eternal. It has been cultivated throughout Oceania, mainly in Polynesia, Micronesia, and Melanesia. It comes from places that many people describe as paradise, such as Fiji, Tahiti, Samoa, Tonga, and Hawaii.
Kava is a member of the Pepper family and has been used for centuries in different ceremonies associated with cultural, social, and spiritual enhancement. Kava acts as a relaxant and improves our response to stress while boosting focus without the jitters associated with coffee or energy drinks.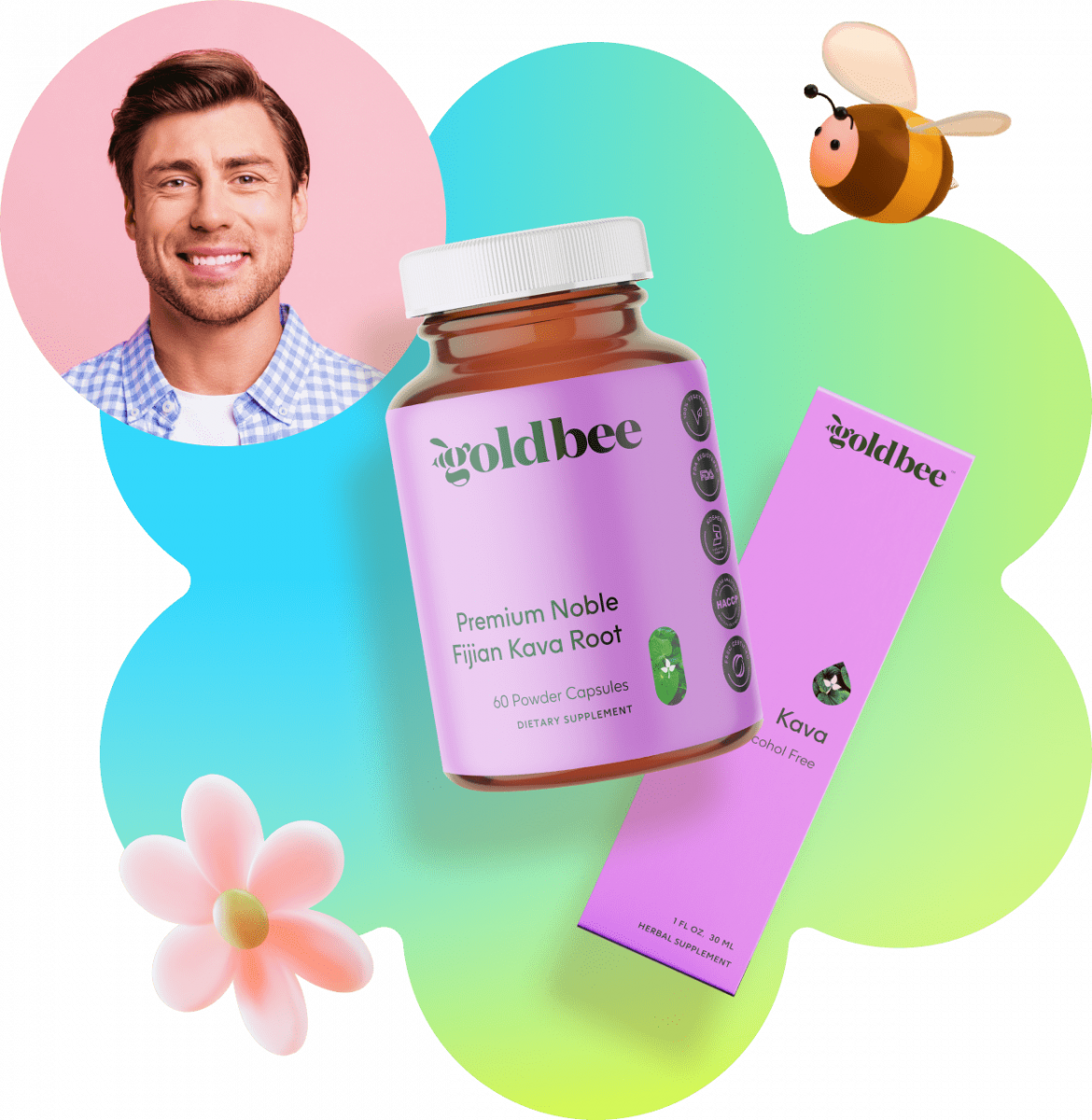 The exact mechanism of action on the nervous system is still shrouded by mystery. However, the phytochemicals in Kava, mainly kavalactones, are said to be responsible for the effects of the herb. Kavalactones are secreted in the Kava's root, which is the desired part of the plant.
The roots are imported whole from Vanuatu and then powdered and infused into a range of products. Clinical studies have highlighted Kava's potential to support healthy lung tissue and as an effective aid for the nervous system.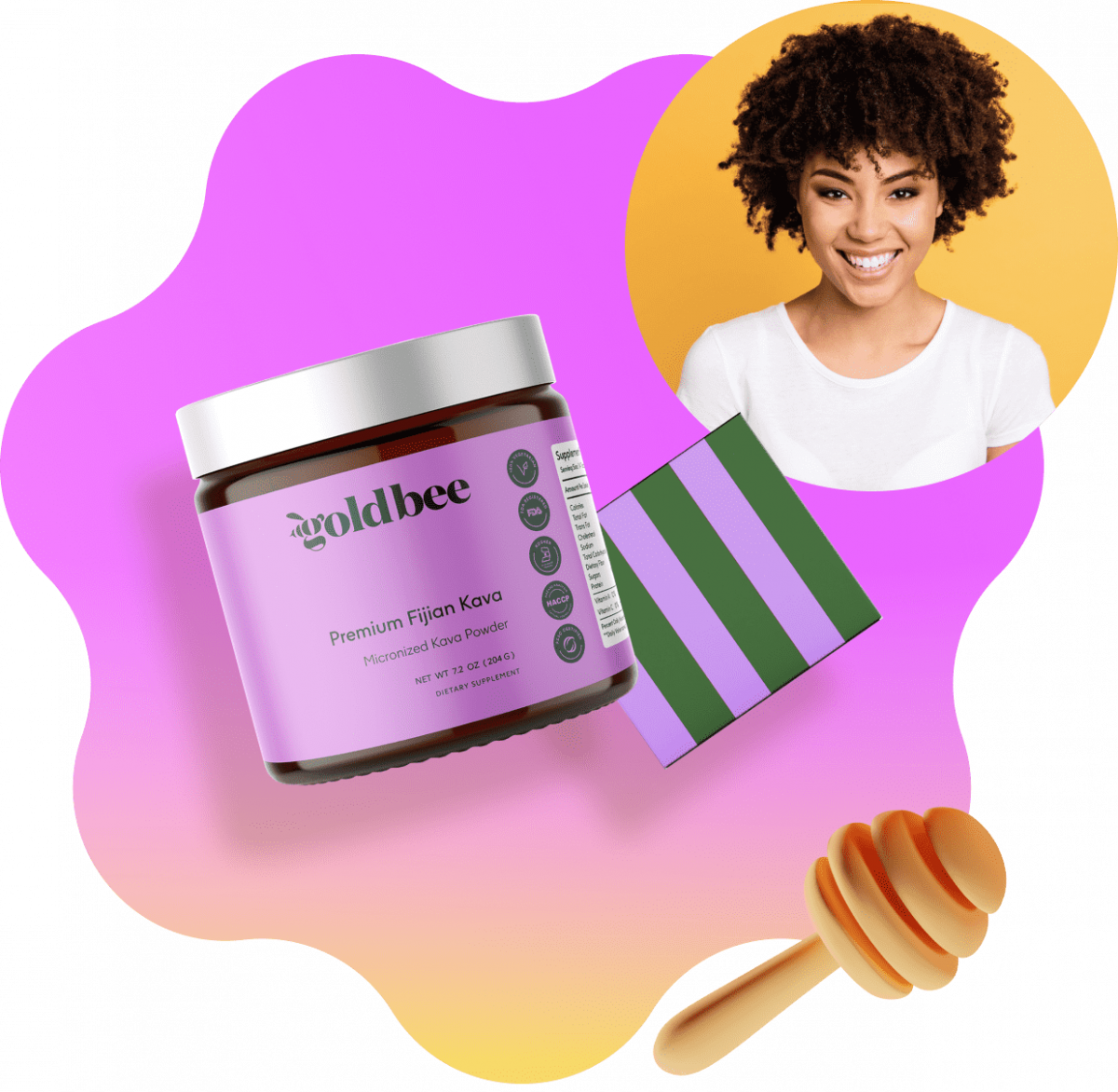 What Our Customers Are Saying