Gold Bee CBD capsules are standardized to contain 40 mg of CBD per capsule.
They offer a simple and effective way of dosing your CBD every day.
Our CBD capsules are made with the same high-quality CBD oil that goes into our regular CBD oil bottle.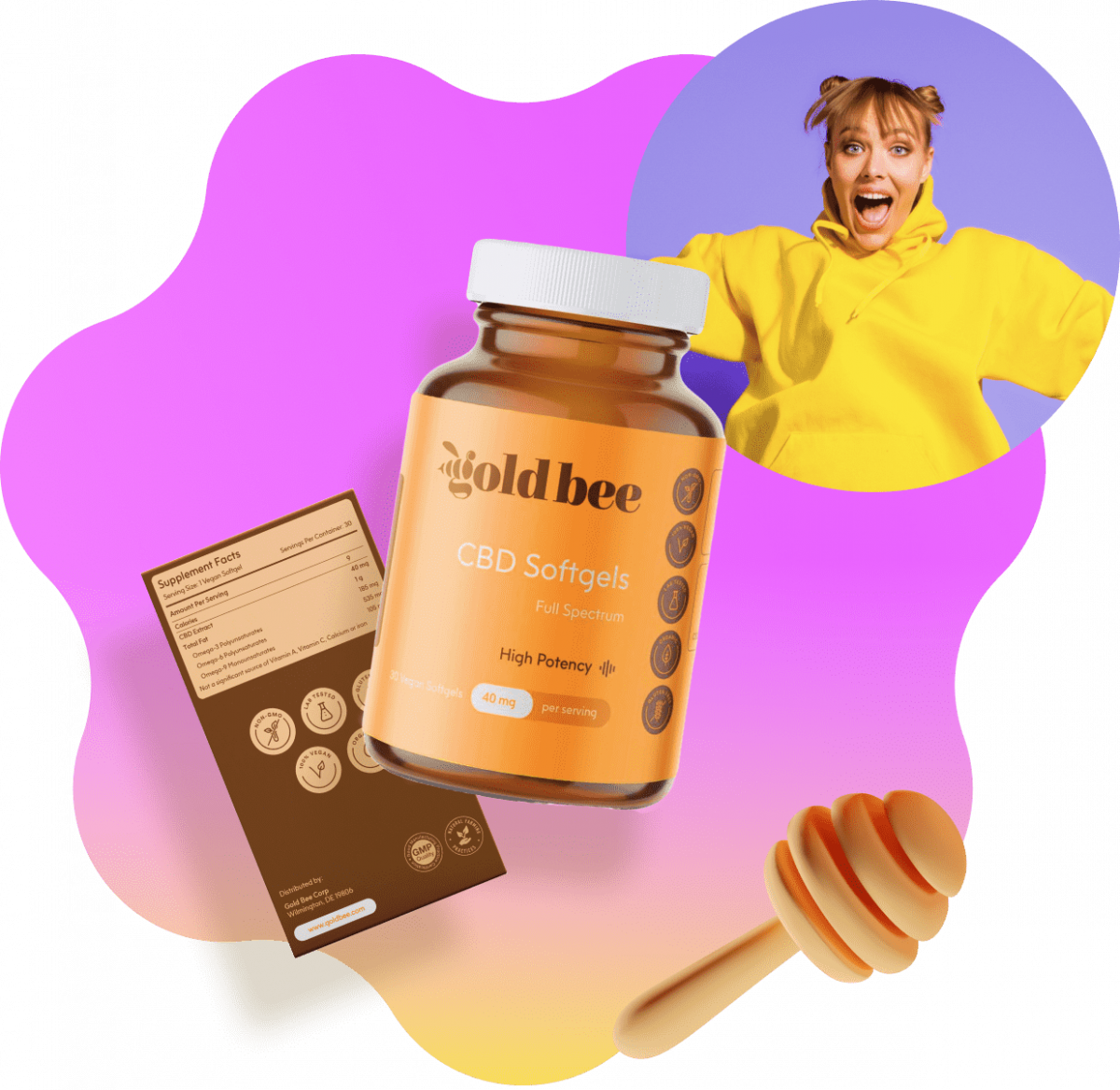 What Are CBD Capsules?
CBD capsules offer the same great benefits as CBD oil — without the harsh flavor or need to do any measuring. They're an excellent alternative to traditional CBD oil without sacrificing any of the benefits.
Some people dislike the taste of natural CBD, while others find it uncomfortable to take in public places. Our CBD capsules contain a fixed dose of CBD per capsule so you can take them anywhere without having to worry about the dose. Simply pop one or two back with a sip of water and wait for the capsules to dissolve and release active CBD into the body.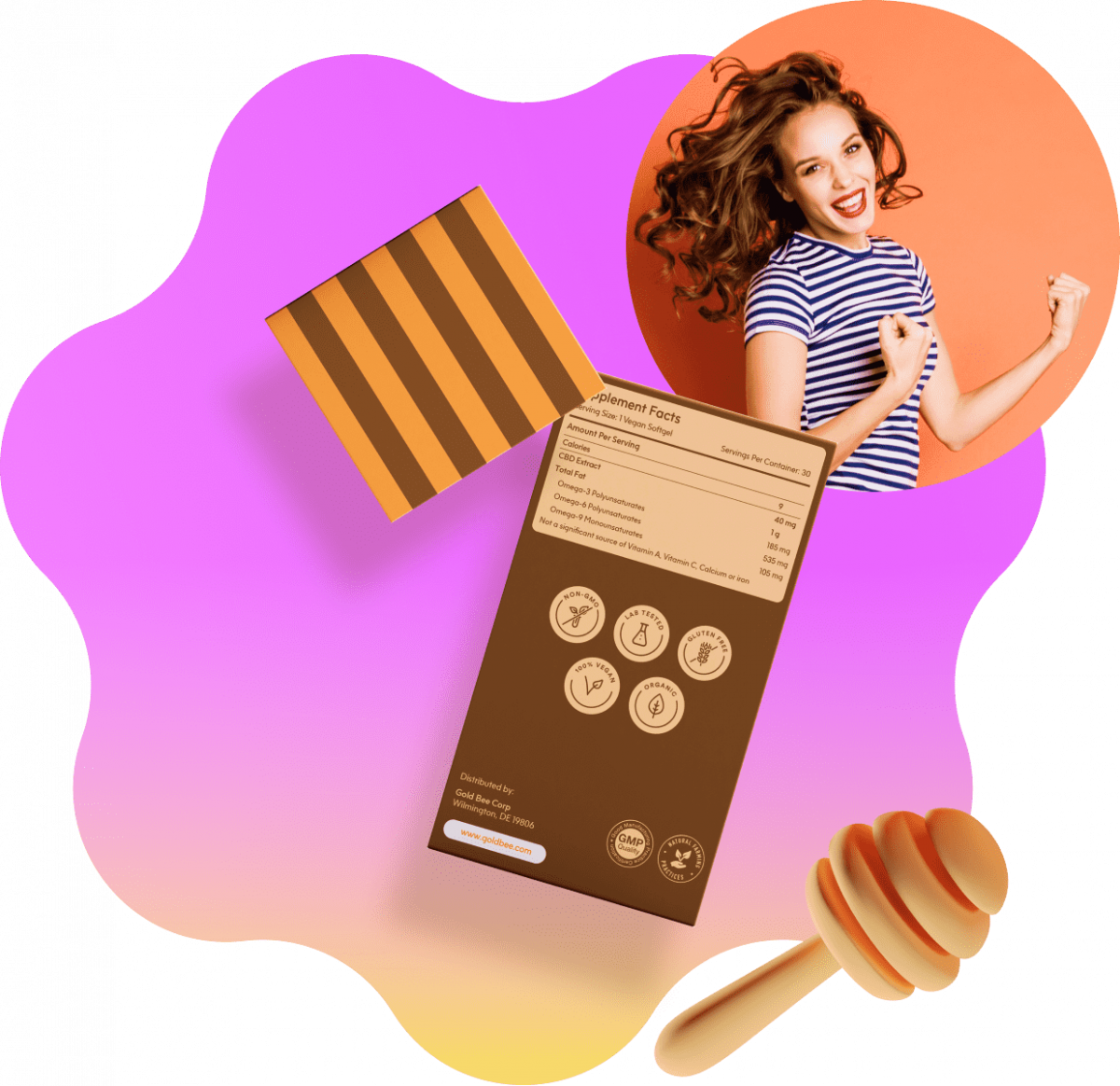 Why Should You Buy Gold Bee CBD Capsules?
There are many reasons why consumers are choosing CBD capsules over other forms. If you're looking for a simple product to get your daily CBD dose, softgels are one of the easiest ways to do it — they're as convenient as CBD gummies but without any added sugar.
Others prefer capsules because they're odorless and flavorless. The taste of natural CBD oil is one of the most common reasons why people switch to CBD pills.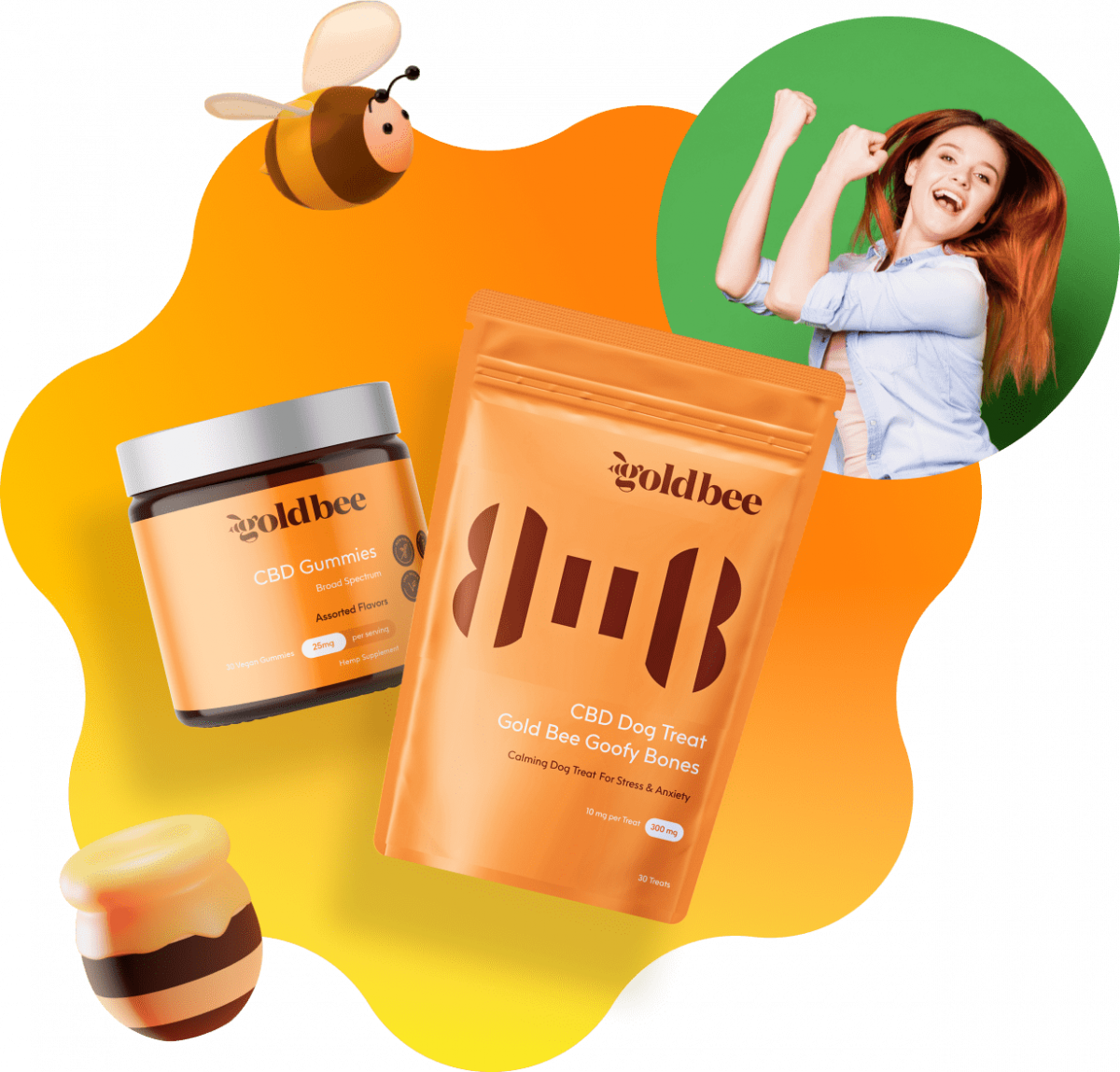 If you don't know which CBD capsules are best for you, we recommend starting at the lower potency to see how they affect you first — you can always double or triple down on the number of capsules you're using if you need a higher dose.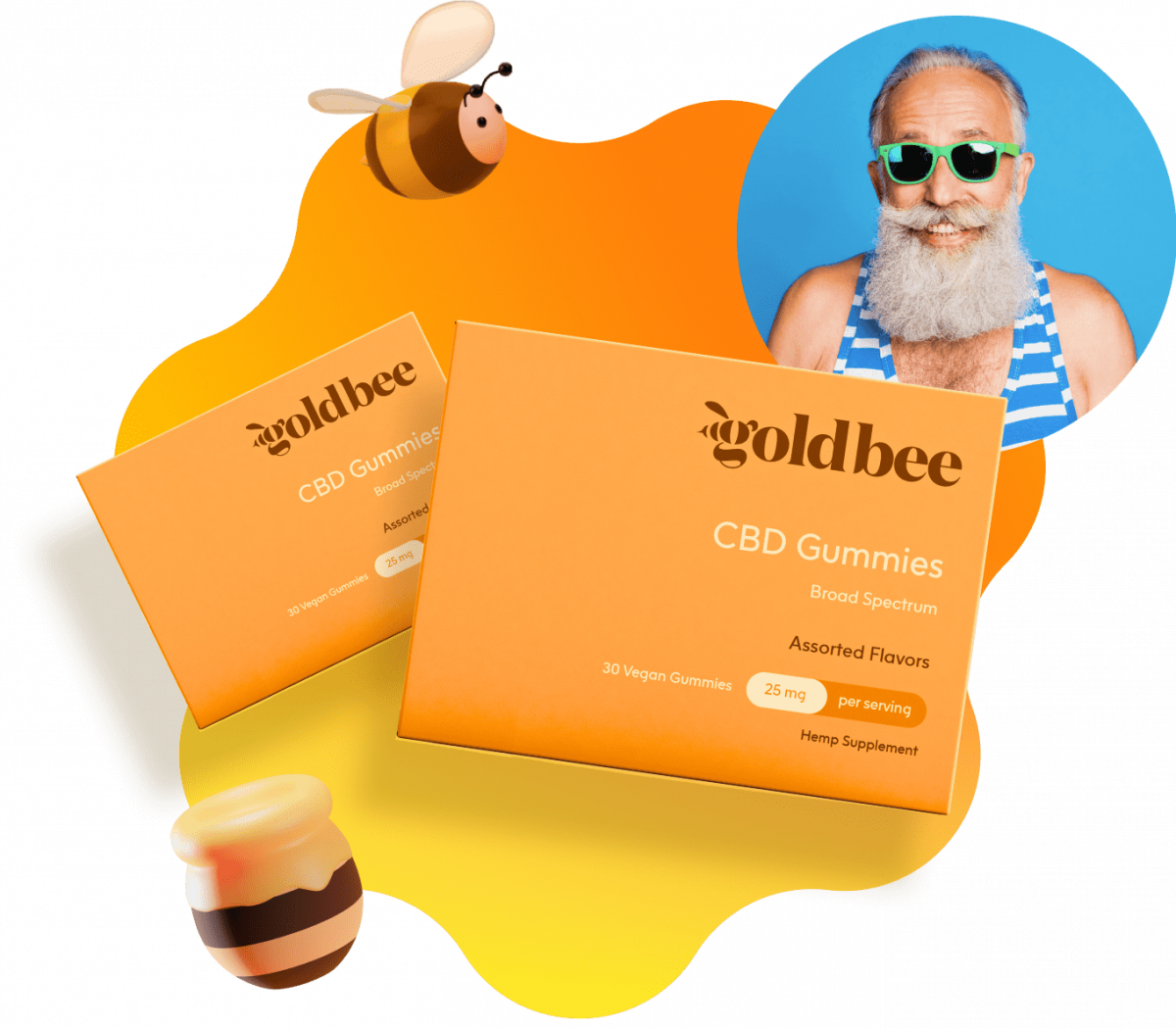 What's in Gold Bee CBD Pills? Are CBD Capsules Safe?
Our capsules are infused with a whole-plant extract — meaning it contains all the beneficial ingredients in the hemp plant, including CBD, CBC, CBG, CBN, and a host of other cannabinoids, terpenes, and other phytochemicals.
We've made sure all these beneficial ingredients are included in the final product to leverage a concept called the entourage effect. This concept is explained by scientists as a synergy that makes the cannabinoids, terpenes, and other hemp compounds more effective when taken together compared to each of them in isolation. 
On top of the hemp extract, our capsules contain a premium MCT oil as the base
— this helps the CBD and other active ingredients absorb faster through the gastrointestinal tract. Gold Bee CBD capsules are made using some of the most rigorous measures to ensure the end product meets premium quality standards. On top of sourcing our CBD from some of the best farms in the United States, we use safe supercritical extraction to ensure our CBD pills come out clean and potent.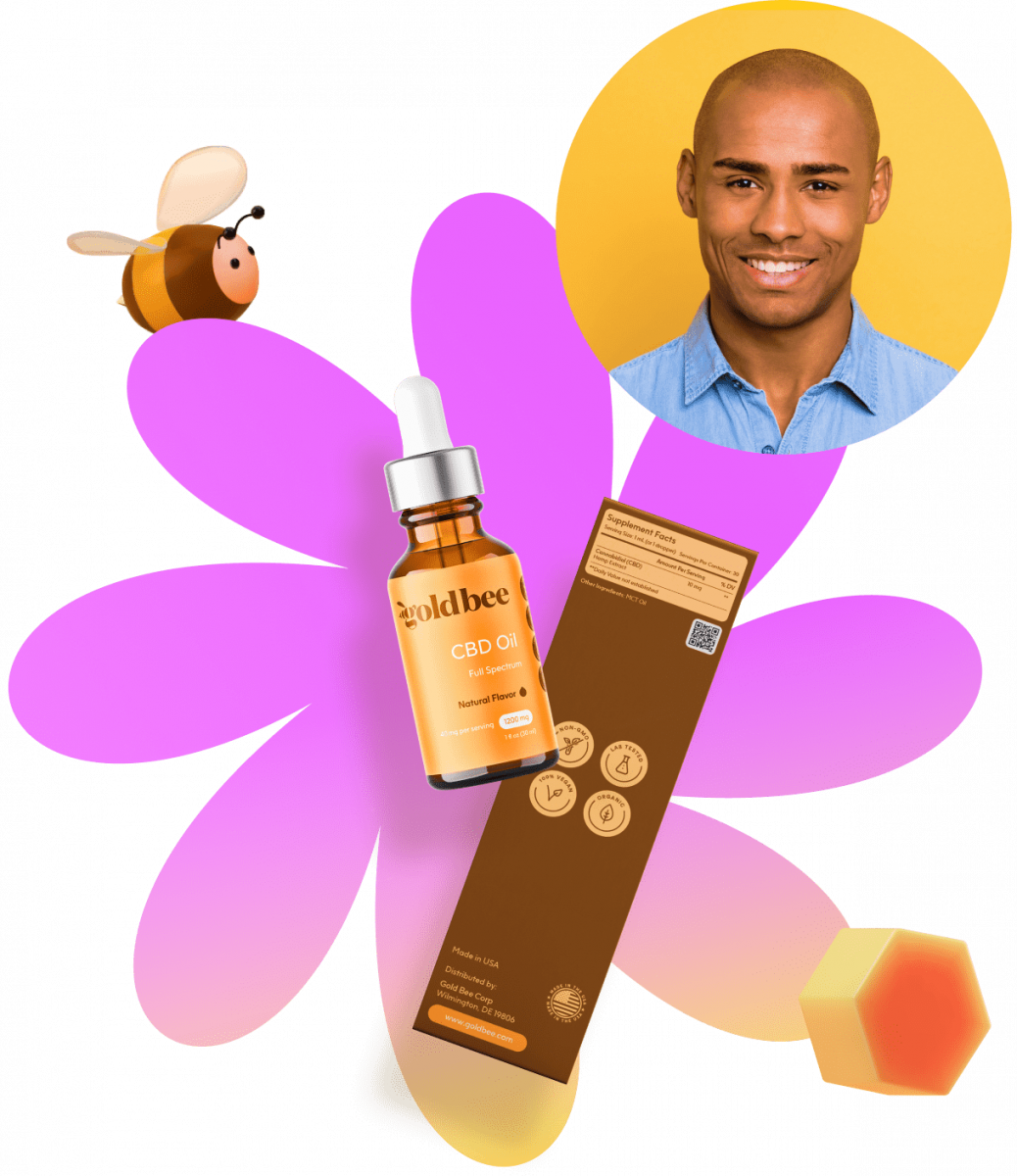 Gold Bee CBD Capsules FAQ
What Are the Health Benefits of CBD Capsules?
CBD has a long list of documented benefits coming from its interaction with the human endocannabinoid system (ECS). By regulating the ECS, CBD helps maintain a biological process known as homeostasis.
Homeostasis essentially means balance — it's the body's way of keeping metrics like blood pressure, blood pH, body temperature, hormone levels, and neurological activity at appropriate levels.
When it comes to the effects of CBD, most people describe them as being relaxing and promoting a sense of calmness and tranquility. CBD can also have a positive impact on our sleep cycles and our ability to cope with stress on a daily basis.
What's the Difference Between CBD Capsules & CBD Oil?
When it comes to our CBD capsules and CBD oils — both come from the same starting material. The only difference is in how you use each of them.
Our CBD oils and capsules both contain a premium full-spectrum CBD-rich extract obtained from our locally-sourced hemp plants. None of these plants were grown with synthetic fertilizers or toxic pesticides and growth boosters.
The main difference between CBD capsules and oil is the route of administration. CBD oil is taken sublingually (under the tongue) or orally (swallowed). You'll need to measure out the dose of CBD based on the number of drops, or using volume measurements on the included dropper bottles.
With CBD capsules, all you need to do is swallow them whole with water.
Can I Use CBD Capsules for Pain?
Our CBD capsules are a convenient way to deliver cannabidiol directly to your system. Our customers use them for a wide range of purposes, but none of our CBD products is designed to diagnose, treat, prevent, or cure any disease or condition. You can check out our user reviews for stories of people who benefit from CBD in various areas.
Do CBD Capsules Relieve Anxiety?
CBD is known for its relaxing properties. It can also help promote a sense of calm and balance, allowing you to manage your typical day-to-day stresses.
However, none of the Gold Bee CBD products are intended to treat or cure any disease or ailment. If you want to incorporate CBD into your daily routine, we suggest that you consult your doctor first.
How Much CBD Should I Take?
The amount of CBD a person needs will vary depending on factors such as age, gender, weight, metabolism, and their unique body chemistry. We recommend starting out with smaller amounts of CBD to see how your body responds to CBD capsules and then increase or decrease your dosage accordingly. The potency of our capsules varies from 10 mg and 25 mg, with 30 capsules per bottle.
Can CBD Capsules Help with Sleep?
We receive a lot of positive feedback from users taking our CBD capsules to help them sleep. CBD also has a long list of benefits associated with relaxation and stress.
However, our products are not designed to treat or prevent any condition, so if you suffer from severe sleeping difficulty, it's wise to speak with your doctor about potential treatments including CBD capsules, oils, or gummies.