The cost of CBD oil is influenced by several factors.
Despite the growing popularity of hemp and the maturity of the CBD market, the prices have hardly gone down — and nothing seems to change anytime soon.
When you calculate the production cost of CBD products, including organic farming, clean extraction methods, and third-party testing, it becomes clear that CBD oils can't be cheap.
Of course, there are a lot of high-quality products that you can buy without spending an arm and a leg, but the word "cheap" and "CBD oil" just don't go well together in one sentence.
A 1 ounce (30 ml) bottle of CBD oil may cost anywhere from $30 to more than $200, leaving many people wondering why, on earth, would anyone pay so much for a plant-based extract?
As we said, there are a lot of factors involved.
In this article, we break down the cost of CBD oils and other hemp-derived products. We'll also share a few tips on how to get your hands on high-quality CBD oil without overpaying for it.
How Much Does CBD Oil Cost?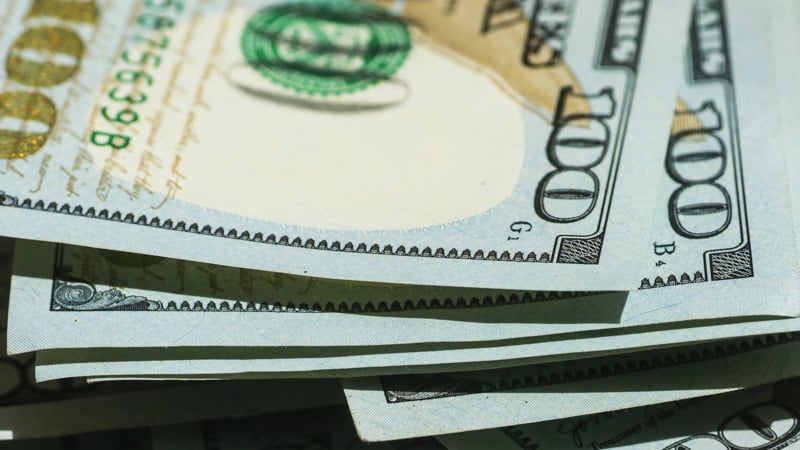 The best CBD products can cost between $0.02 and $0.2 per mg CBD on average.
The larger the volume, and the higher the potency, the more you'll need to pay for CBD oil. However, the initial cost will pay you off over time, as higher strengths and bigger bottles are more affordable in the long run.
CBD prices are mostly determined by the source of hemp, method of production, and overall levels of potency. The better brands use non-GMO, organically grown hemp that is free of pesticides and other contaminants. Quality control is another essential factor. Reputable manufacturers test every batch of their products in third-party laboratories for potency and purity. The more advanced testing is employed, the higher the cost of CBD oil.
You may be tempted to buy CBD at gas stations, smoke shops, or in online marketplaces, but it's not the best idea because such products are usually mislabelled; some of them contain hemp seed oil instead of CBD oil, whereas others may contain higher levels of THC than 0.3%, which may be illegal where you live on top of getting you high.
The price of CBD can also vary based on the type of product.
Here's how much you'll pay for CBD depending on the form you're using.
The Cost of CBD Oil
The cost of CBD oil can range between $0.04–$0.20 per mg of CBD. On average, the higher quality CBD oils generally cost around $0.13 per mg.
The Cost of CBD Vape Juice
High-quality CBD vape oils generally start at $0.07 up to $0.20 per milligram of CBD. Premium products are priced a bit higher, typically around $0.10 per mg.
The Cost of CBD Topicals
CBD creams are made for localized skin problems and discomfort relief. They are far from cost-efficient, as they offer much lower bioavailability than tinctures and vapes. CBD topicals typically cost around $0.20–$.0.30 per mg of CBD. The average cost of premium CBD creams is around $0.25 per mg.
The Cost of CBD Capsules
Similar to CBD oil, capsules are priced at around $0.10 per mg of CBD, with premium brands coming at around $0.13.
Factors that Affect CBD Prices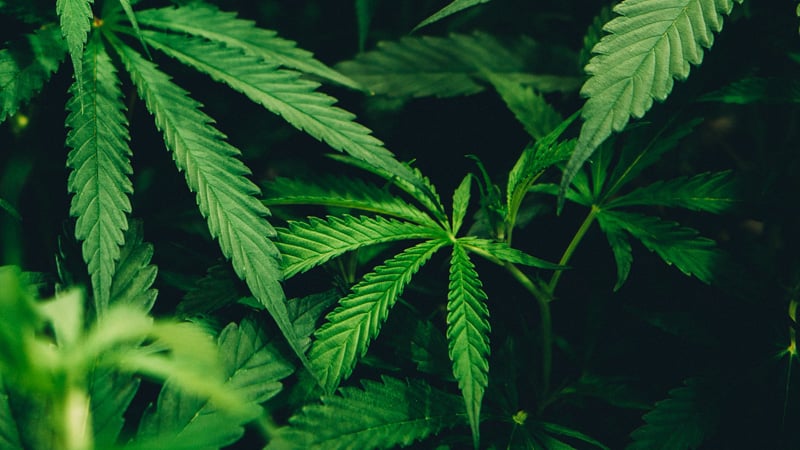 CBD oil is a pricier wellness supplement, but there are many factors that contribute to its overall costs. Many quality control and manufacturing measures go into creating a reliable CBD product that other dietary supplements can skip. Some factors affecting the cost of CBD oil include:
Hemp Source
The best CBD companies use organic hemp as the source of their CBD extracts. Hemp plants are dynamic bioaccumulators; in a more human-like language, it means they easily absorb every substance from the environment they grow in — both the good and the bad ones. Organic farming helps ensure the high purity of the sourcing material, making it also richer in CBD and other active compounds.
Extraction Method
CBD can be extracted using different methods, from hydrocarbon solvents to alcohol and CO2. Hydrocarbon solvents are the cheapest but they are also the most difficult to purge from the final product. If purified improperly, these toxic residual solvents will interact with your body. Alcohol extraction is better but it doesn't provide the highest cost-efficiency. CO2, in turn, is the industry's standard because it can efficiently pull the beneficial compounds from the plant without introducing high temperatures and aggressive solvents. However, the equipment and employers required to run this type of extraction are expensive, which translates into a higher final price of CBD oil.
Cannabinoid Spectrum
There are three types of CBD extracts: full-spectrum, broad-spectrum, and isolates.
Full-spectrum CBD is the closest to the original plant. It contains all cannabinoids and terpenes naturally occurring in hemp, including trace amounts of THC (0.3% or less). These products are considered superior to other forms due to higher efficacy and more predictive dosing. This makes them more expensive than broad-spectrum CBD and isolates.
Broad-spectrum CBD is much like the full-spectrum version — but without any THC.
CBD isolate is exactly what it sounds like — pure, isolated cannabidiol. This is the cheapest form of CBD out there. However, it is considered less beneficial than full-spectrum and broad-spectrum CBD due to the lack of synergy from other hemp compounds.
Potency
While products with higher concentrations of CBD are more expensive, they also come with better value. That's because they provide a lower cost per mg of CBD. It's like with anything you buy in bulk to save money; a stronger CBD oil will give you more CBD and will last longer than a less potent product.
Other Ingredients
Some CBD products may contain premium ingredients, such as USDA-certified organic MCT oil, organic honey, or natural flavorings — all of which can increase the price of the product. If you're shopping for CBD oil with a goal to find a truly organic product, the extra cost may be worth it.
Third-Party Testing
Third-party testing is a must for all hemp-derived products. A certificate of analysis (COA) from a laboratory that has no affiliation with the manufacturer provides unbiased and trustworthy results. These laboratories test CBD oils for potency, overall cannabinoid, and terpene profiles, and look for common contaminants like pesticides, heavy metals, fungi, and residual solvents. In-depth testing can cost more, which also increases the price of the end product — but it also provides better evidence of quality, safety, and transparency of the company.
Coupon Codes
This is perhaps the most obvious factor affecting the cost of CBD oil. Discounts and coupon codes lower the overall cost of an order. You can usually find them online on special occasions. Some companies offer discounts for signing up for their newsletter, while others have special reward programs for returning customers.
Why Do People Pay So Much for CBD Oil?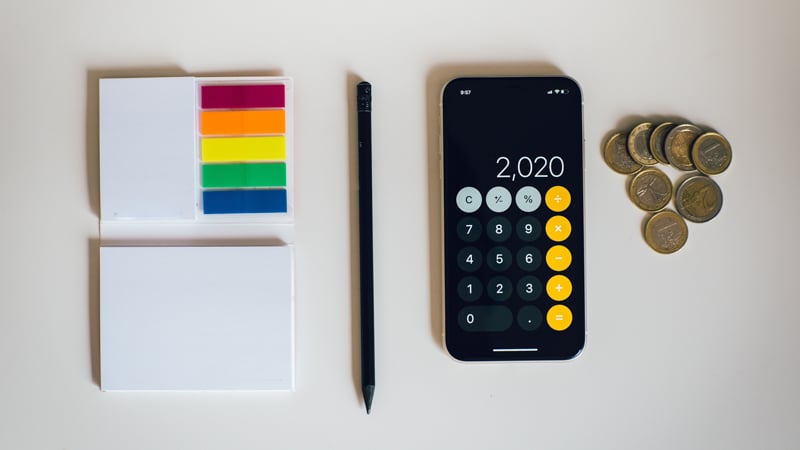 The main reason why people want to pay a higher price for CBD products is the wide range of CBD's potential health benefits. People buy CBD products to help with stress, physical discomfort, poor sleep, concentration, and a general sense of balance and well-being. It's a versatile health supplement that can enhance your wellness along with a balanced diet and active lifestyle.
CBD rarely produces any negative side effects, which can be completely avoided by proper dosage and responsible use. It's also important to note that while many people include CBD oil in their wellness routine, hemp-derived CBD products aren't regulated by the FDA and thus are not intended to treat, diagnose, or prevent any disease. If you have a serious medical condition or take prescription medications, it's best to consult with your doctor before buying CBD oil.
How to Tell If Your CBD Is Worth the Cost
Companies can say what they want (literally), but there's one surefire method to determine whether or not you're overpaying for CBD.
You can calculate the cost per milligram of CBD — it's very simple.
Calculating the Price per mg of CBD
If you want to calculate the price per mg of CBD, you'll need to take into account two variables: the total potency of CBD (in milligrams), and the price. Then you just divide the price by the amount of CBD in milligrams to determine the price per milligram.The number of milligrams on the label indicates the total amount of CBD in your product.
Price ÷ total mg CBD = price per mg
Example: $109 ÷ 1200 mg = $0.09 per mg
So if a bottle of CBD oil costs $109 and contains 1200 mg of CBD (in a 30-mL bottle), it means you're paying roughly $0.09 per mg of CBD, which is a very reasonable price.
Keep in mind that CBD oil has a higher bioavailability than capsules or edibles. This means that even if you're paying the same price per mg, your body is actually going to get more benefits from that dose.
How to Get the Best Deals on CBD
Now that we've established an easy way of assessing the affordability of CBD oils, it's easier to compare prices. If you're looking for the best prices for premium CBD oils, be sure to look for coupon codes online. They are available on different forums, social media groups, expert blogs, and third-party cannabis websites.
Here are a few handy tips:
Look at the price per mg, rather than bottle size, when comparing the cost of CBD oils
The more CBD you buy at a time, the longer it will last, and the more CBD per mg it will provide.
Vaping has the highest bioavailability and is the most cost-effective consumption method.
CBD oils are the second-best in terms of bioavailability.
Will CBD Prices Come Down in the Future?
Industry experts estimate that the price of CBD oil will come down in the future, but not for the next few years.
The major driver behind the cost is the regulatory environment we're living in, which has limited the number of products manufacturers can do.
It also takes time and lots of financial resources to build out the infrastructure required for making high-quality CBD oil. In many places, hemp was kept illegal until the 2018 Farm Bill, so some states simply have fewer farms than others. This, in turn, introduces a disproportion in the number of hemp producers.
Not to mention that testing regulations are often much stricter for CBD and cannabis in general than for other herbal supplements or oils.
So, while the prices of CBD oil will definitely go down as the market matures and the competition continues to grow, CBD products will never be as cheap as any off-the-shelf pharmaceutical or herbal supplements. There are simply too many factors involved in the cost of CBD oil for the dream to become reality.
How much should CBD oil cost in your opinion? Share your thoughts below in the comment section!