Shop CBD Products
We take an unconventional approach to CBD extraction. Rather than mass-producing our hemp extract, we focus all our efforts on small-batch hemp runs.
We've been hard at work developing an innovative new extraction method that keeps the core temperature of the extract consistent, while simultaneously limiting exposure to atmospheric oxygen — both of which can affect the integrity of the extract.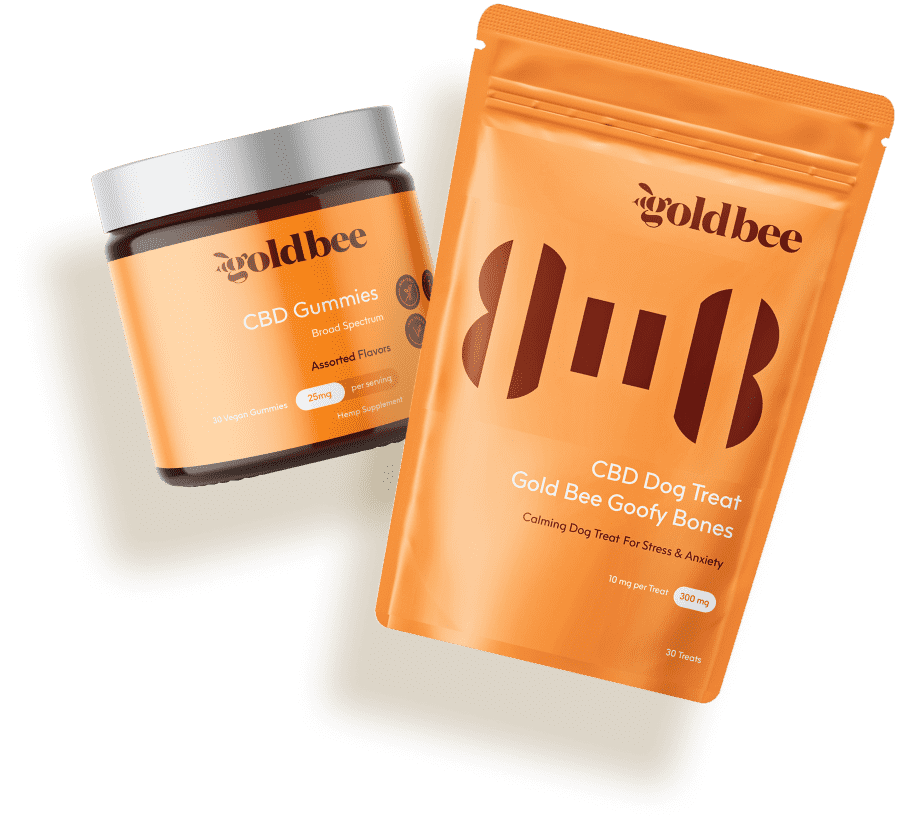 Our philosophy? Slow and steady wins the race.
All our products are made with the same boutique hemp extract, with the exception of our gummies, which is a broad-spectrum extract using conventional extraction methods.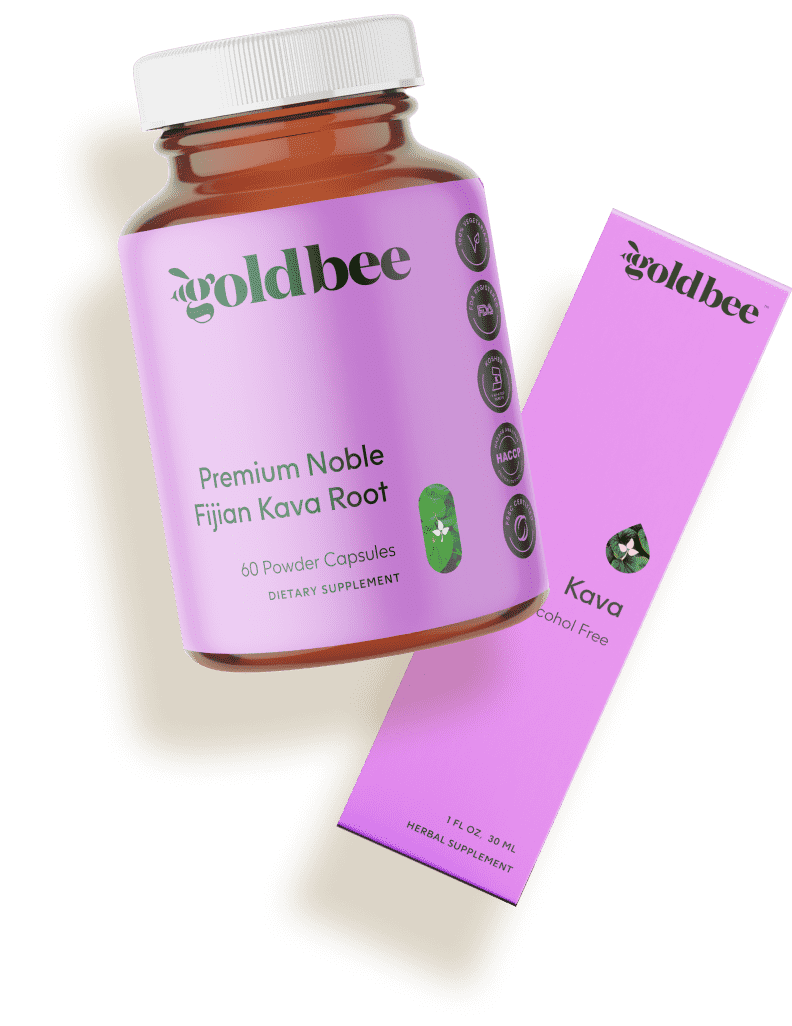 What CBD Products Are Available?
When it comes to CBD products simplicity is the name of the game. We know there are CBD brands selling dozens of different product types — but we're not your average CBD brand. We prefer to focus on the products we can really put all our effort into to make them the best they can be.
Our collection of CBD products includes traditional forms of cannabidiol, such as:
CBD Oil
CBD Capsules
CBD Gummies
CBD Topicals
CBD Vape Pens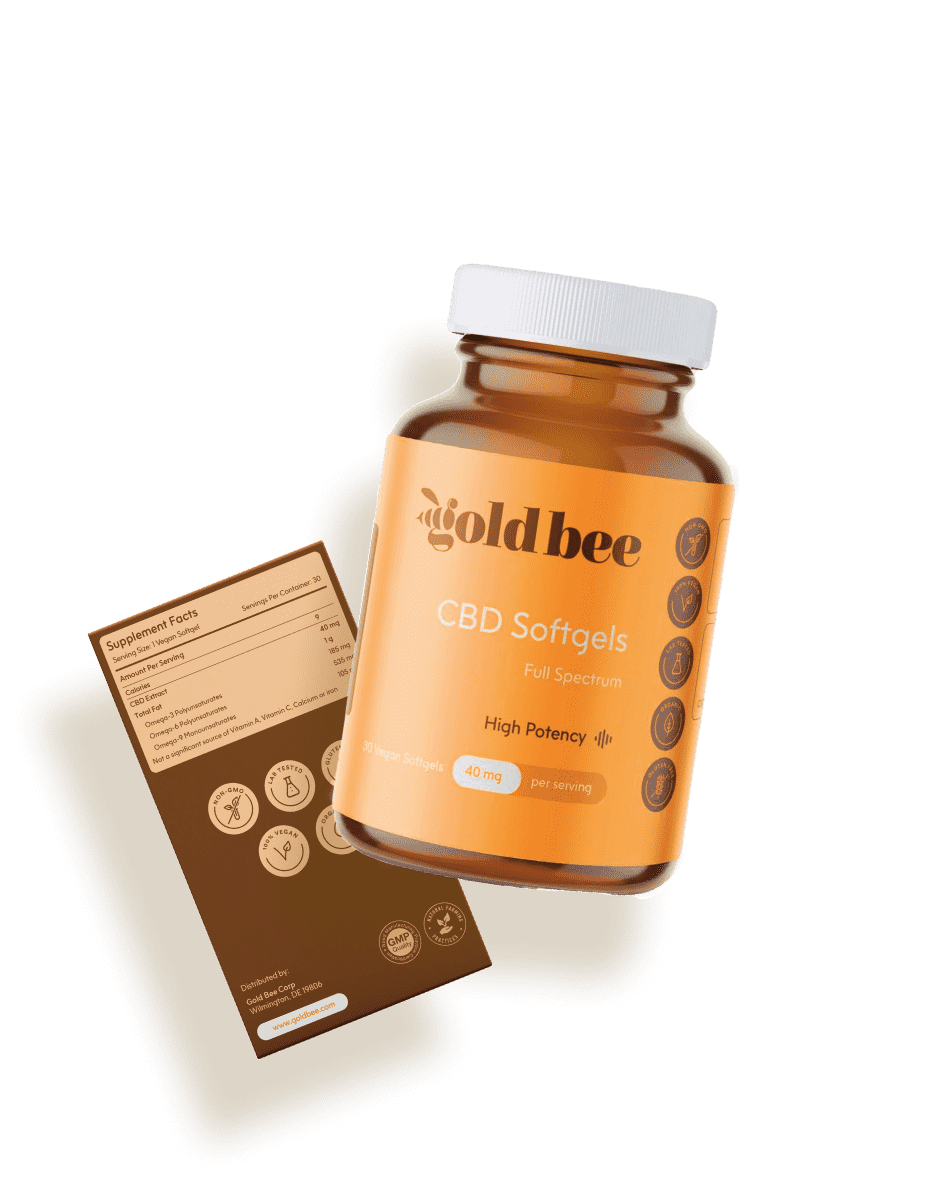 Gold Bee Frequently Asked Questions
What's in Gold Bee CBD Oil?
Our CBD oil features a full-spectrum hemp extract suspended in premium-grade MCT oil for improved absorption and simpler dosing. Our oil doesn't contain any additives or preservatives and contains a long list of terpenes and other hemp phytochemicals.
We source our CBD from organically-grown hemp in California, which is free of pesticides, herbicides, and synthetic growth boosters. We take pride in the hemp we're sourcing and couldn't give the farmers we source from enough credit for their hard work.
Afterall, the only way to get premium CBD oil is to use premium hemp. We don't have any room for sub-par hemp in our extraction facility and will send anything we don't identify as triple A grade back to the source.
Using supercritical CO2 extraction allows us to pull the beneficial compounds from the hemp flower and concentrate them without the need for toxic chemical solvents.
Our process preserves all the active cannabinoids, terpenes, and other phytochemicals that make the hemp plant so useful.
Our oils directly reflect the compounds originally found in the hemp plant.
Are Your CBD Capsules Softgels or Regular Pills?
We know the pain of swallowing a traditional pill, so we've abandoned this format in favor of the soft gel.
Softgel capsules are easier to swallow and break down almost immediately after reaching the stomach — releasing its contents to the small intestine where it can be absorbed.
The CBD capsules we offer come in two strengths — 10 mg and 25 mg per capsule.
What's in the Gold Bee Topicals?
Here at Gold Bee, we emphasize the importance of using natural ingredients for our topical CBD formulas. There's no point in creating a body care product with CBD if the quality of the remaining ingredients aren't up to par.
Our CBD topicals are paraben and sulfate-free, and contain other natural ingredients (such as menthol and arnica) that can boost the natural benefits of CBD.
Are Your CBD Gummies THC-free?
Our gummies are made from a broad-spectrum extract instead of our standard full-spectrum option — meaning they contain all the non-psychoactive cannabinoids from hemp without any traces of THC.
We've done this for two reasons:
It offers customers who don't want even trace amounts of THC in their hemp extract
The gummy formula works better with a broad-spectrum CBD extract (some of the other ingredients cause the gummies to develop an undesirable consistency)
Important Note: Our CBD gummies look a lot like regular gummy bears, but contain high doses of CBD. We highly recommend keeping them out of reach for any children who may mistake these gummies as candy.
Can I Vape CBD?
Yes, you can vape CBD if it's dissolved in a special E-liquid formula (vape oil).
Vape oil is made from a combination of propylene glycol (PG) and food-grade vegetable glycerin (VG). CBD and other hemp extracts are then dissolved in the mix.
The result is a solution that quickly evaporates into a harmless vapor that can be inhaled and absorbed via the lungs. This method offers the most efficient means of absorbing CBD and other cannabinoids — producing results within 5-15 minutes.
Gold Bee offers a selection of pre-measured disposable vape pens to take with you wherever you go. Just suck on the mouthpiece of the pen to turn the battery on automatically and produce a thick white CBD-rich vapor.
Is Gold Bee Third-Party Tested?
We have nothing to hide — all our products are tested in an independent laboratory for their cannabinoid profile, CBD potency, purity levels, and the presence of solvent residue and heavy metals.
We publish all of the results to our website for each individual product. Every batch gets its own test, so we're constantly uploading new lab tests to the website.
Where Can I Buy Gold Bee CBD Products?
CBD oil is widely available for sale in over 40 countries. It's also federally legal in the United States as a health supplement.
After running several limited run batches in our home state to guage the community response to our products we've received a ton of positive feedback. Our third run sold out in shops in less than two weeks, and our fourth run had a waiting list of more than 2300 individuals.
With so much positivity among our customer base, we've decided to make the push for online.
All Gold Bee products are now available online-only, and we won't be offering our products to local shops outside our home state of Delaware. We decided it was important that all of our loyal customers had the same access to our products, rather than forcing people to go on waiting lists to get ahold of our products.